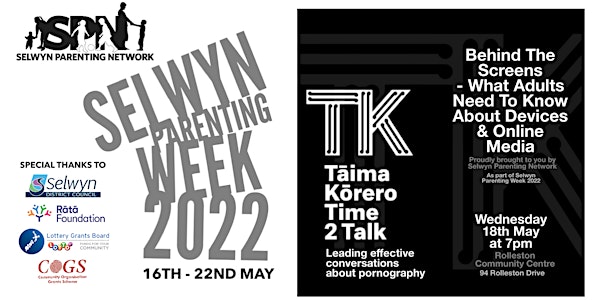 Behind The Screens - What Parents Need To Know About Devices & Online Media
Event Information
Location
Rolleston Community Centre
94 Rolleston Drive
Rolleston, Canterbury 7614
New Zealand
A workshop for parents/caregivers to help them talk with their children/young people about the harmful effects of Online Pornography.
About this event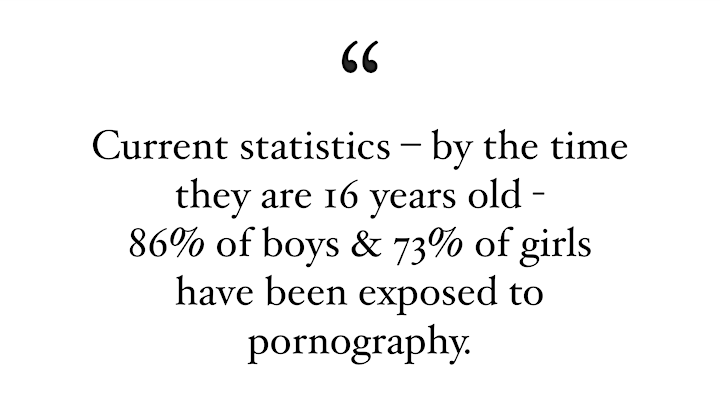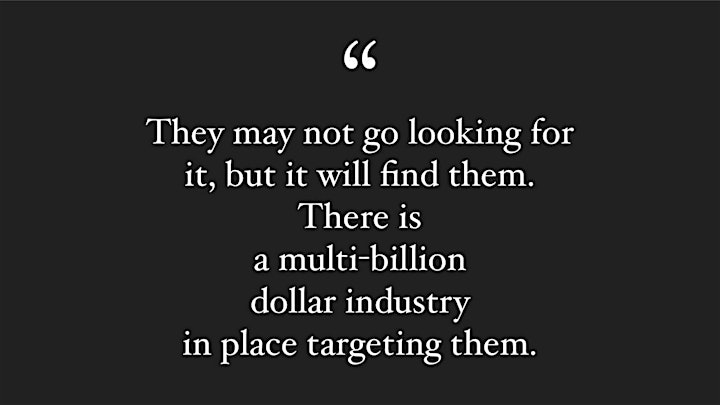 "Last night was really helpful stuff to be clued up on - understanding the dark side of things our kids are facing. Highly recommend others to do this and get on board. Thanks Heaps"
"In today's digital world, young people being exposed to pornography isnt a questions of 'if' but 'when'. Pornography is sweeping through our society like a tsunami, and we have yet to see the long-term impacts. By providing strategies that allow parents and kids to work as a team, we can mitigate the harmful effects of pornography on Aotearoa's young people."
Tāima Kōrero is a workshop(s) for parents equipping them on talking with their children/young people about the harmful effects of Online Pornography. We are seeing increasing media coverage around the effects of pornography & that parents need to talk to their children.
73% Of teens surveyed use porn as a learning tool.
Tāima Kōrero specifically focuses on the 'How' to talk to our young people around this topic. (Many parents are struggling as it is still such a taboo subject)
Pornography has a major and devastating effect on young people; both boys and girls. They may not even go looking for it, but it will find them through unrestricted device use. Current NZ statistics – by the time they are 16 years old - 86% of boys & 73% of girls have been exposed to pornography.
Parents & caregivers need to assist their children/young people to navigate through this topic if/when they are exposed and understand the part that peer pressure plays.
This free event is proudly brought to you by Selwyn Parenting Network Inc. as part of our pilot initiative: Selwyn Parenting Week and is made possibly through partnership with our funding providers: The Rātā Foundation, Lotteries, COGS and Selwyn District Council.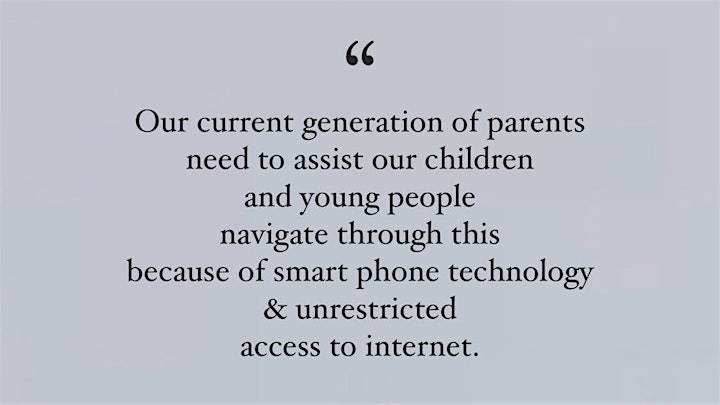 Date and time
Location
Rolleston Community Centre
94 Rolleston Drive
Rolleston, Canterbury 7614
New Zealand