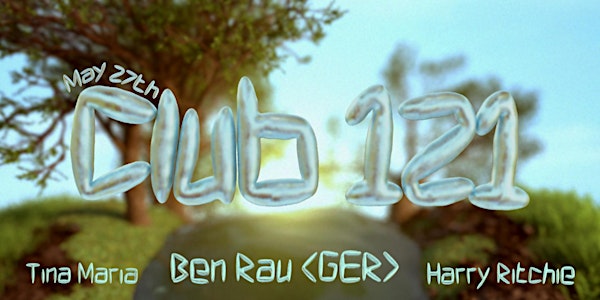 Location
Club 121
21 - 23 Cambridge Terrace
Wellington, Wellington 6012
New Zealand
Last seen on the stage at 121 Festival 2020, Ben Rau returns to Wellington this May to reconnect with the dancers.
About this event
Ben's love for music came in his early 20s in the UK after losing himself in the music and exploring his deep-seated passion for electronic music through self-expression
In 2016 Ben created his own record labels Inkal and Meta and both labels quickly grew every release, topping record shop charts and finding their way into a plethora of tastemaker's boxes.
He is equally at home as a DJ in the clubs, and on festival stages. The past few years has seen him play Glastonbury Festival, Pitch, 121 Festival and BPM Festival in Costa Rica. He has also garnered club bookings at the likes of Amnesia in Ibiza,Tobacco Dock and Studio 338 in London.
Get ready for a night of minimal rollers and smooth vocals as Ben Rau takes at stage at 121 yet again.