Description
For the first time we present the full two day #biointensivenz workshop.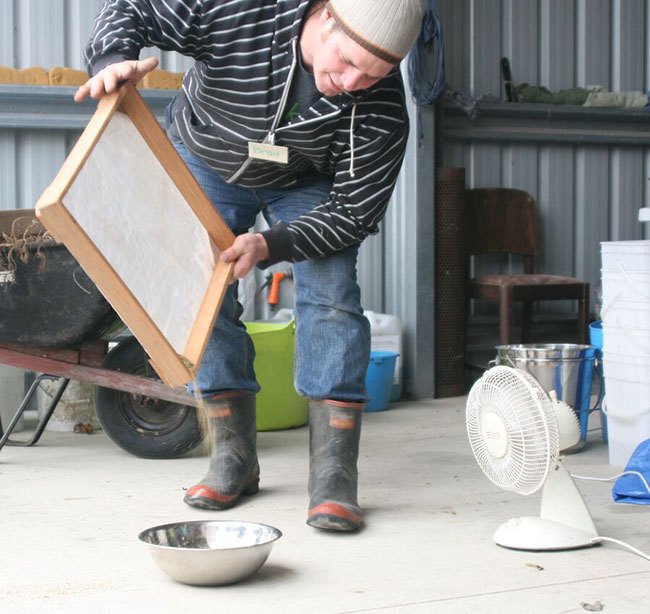 Learn how to apply the biointensive method in your own backyard - grow more nutrient dense, organic food than you ever thought possible - adapted for our local climate and conditions and based on permaculture principles. Presented by Brad Harding of Grow Food Instead, Tharfield Nurseries, and former Garden Manager of the Koanga Institute, this workshop draws on learnings from inspirational gardening educators including but not limited to John Jeavons, Carey Reams, Dr. A. F. Beddoe, Albert Bates, direct teaching from NZ gardening guru Kay Baxter as well as Brad's 20+ years of experience making a living and making a life in and with horticulture.
Whether you've a tiny urban plot or several acres to play with, are just starting out with a spade or have double dug more beds than you can count, Brad will show you how to maximise production for your space, your climate, your experience, your needs and your appetite! At Grow Food Instead, gardening is about flexibility, not dogma. #biointensivenz methods give you the sustainable, regenerative tools and skills to adapt effectively for your gardening lifestyle.
In this workshop you will gain an understanding of, and hands on experience with:
- deep soil preparation
- high quality seeds and seedlings
- close plant spacing
- watering
- growing carbon crops
- compost
- crop rotation
- companion planting

Morning and afternoon tea and lunch will be provided - please advise us of any special dietary requirements.
We are unable to provide accommodation due to our slope not being tent friendly, but we can recommend the Sapphire Springs Holiday Park.
We're open to different payment arrangements - please email Rachel on sprout@growfoodinstead.co.nz if you'd like to discuss.