About this Event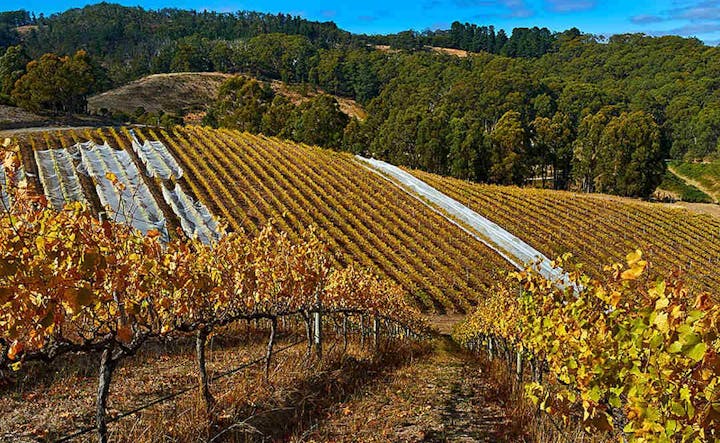 Join us for an incredible single vineyard wine tasting event exploring specific terroir of the Adelaide Hills region featuring 6 bespoke wines. Chef Rahul has put together a very delicious tasting menu to accompany these wines.
BK Wines was founded in 2007 by husband and wife Brendon and Kirstyn Keys with a view to making beautiful but envelope-pushing wines. Originally hailing from New Zealand and having spent time making wine in both North and South America, BK and Kirsty settled in the Adelaide Hills, spending the last decade or so raising a family, forming great long-term relationships with various organic and biodynamic growers, honing in on their various expressions of specific sites and styles, and building their very own winery too.
Style-wise there is an incredible egg-fermented Pinot Gris, a luscious chardonnay, a slightly-skinsy Savagnin, savoury Jura like Pinot Noir, an intensely aromatic Syrah, and a pure Grenache - all of which have a lightness in touch you don't see very often. Site-wise you'll find single vineyard wines from growers Swaby, Gower and One Ball, and, to top it off, their best barrels named after their sons Archer Beau and Remy.
2018 Skin n Bones White
An unmistakeably beautiful and pure Savagnin but with delicate, talcy tannins from one month on skins then eight months in neutral oak.
2018 Ovum
With its name owing to the egg-shaped fermenter that the wine is raised in; 100% Pinot Gris pressed with full solids into concrete egg for nine months. It's dry, intensely aromatic and.... rounded ;-)
2018 One Ball
Named after the grapegrower, One Ball Chardonnay delivers hallmark rich, heady aromatics over some luscious, toasty layers from nine months in 10% new French oak. You might call it classical, were it not for all its texture.
2018 Skin n Bones Red
When I drank this with my mate Jim we talked about its lightness which you nearly always find in great Jura reds, but this is still undeniably from the Adelaide Hills! Call it what you will, this is Pinot in very capable hands.
2018 Autumn Equinox
From a Biodynamic vineyard in Mt Barker Springs, not far from BK's, Autumn Equinox is an intensely aromatic and structured Syrah. Dark red to blue fruit spectrum, fine and chalky from its time in large French oak.
2018 Grenache
A Grenache so quintessential and true to word it still gets called by its real name, Garnacha. Fermented as whole bunches for a month then pressed into old large French oak without any additions or artifice. This is that pure stuff you normally have to travel for.
A single Vineyard Wine Tasting Event
Six single vineyard Wines paired with Chef Rahul's tasting menu
Wine tasting Event & tasting menu.
Jervois Rd Wine Bar, 170 Jervois Rd, Herne Bay.
One Night Only
Thursday 20th June @6:45pm $99pp