Draw, carve, ink, print. Create your own table runner of a beautiful printed design on fabric.
About this event
This one day class offers an inspiring and instructive approach to screen printing using some simple stencil techniques. Colours will be carefully mixed into unique combinations and we will learn about pattern repeats. Students will get the chance to experiment on some calico before printing their designs onto a pre-sewn 100% linen table runner. This could also be used as a beautiful piece of textile art, or as a wall hanging!
NB: Class doesn't include light sensitive emulsion technique
Using simple but effective materials we will make a printing stamp and will also carve a printing block to use. A carefully curated collection of textile colours will be available for you to choose from and you will learn to think like a textile designer by taking inspiration from contemporary textile artisans.
All materials will be provided to use during the workshop. In the end, you will take home your printing blocks, several printed samples on cotton, and your completed printed linen table runner.
This is a fun and creative class, and all levels of experience are welcomed
Materials provided: All materials provided. Calico, 1 x linen table runner, printing blocks (x 2), art materials and inks.
Light refreshments included
Fee: $195
Max 4 students
Available to purchase from the Studio Shop:
Blank Linen Tea Towels, $9.50 each
Blank Calico Bags, $6.00 each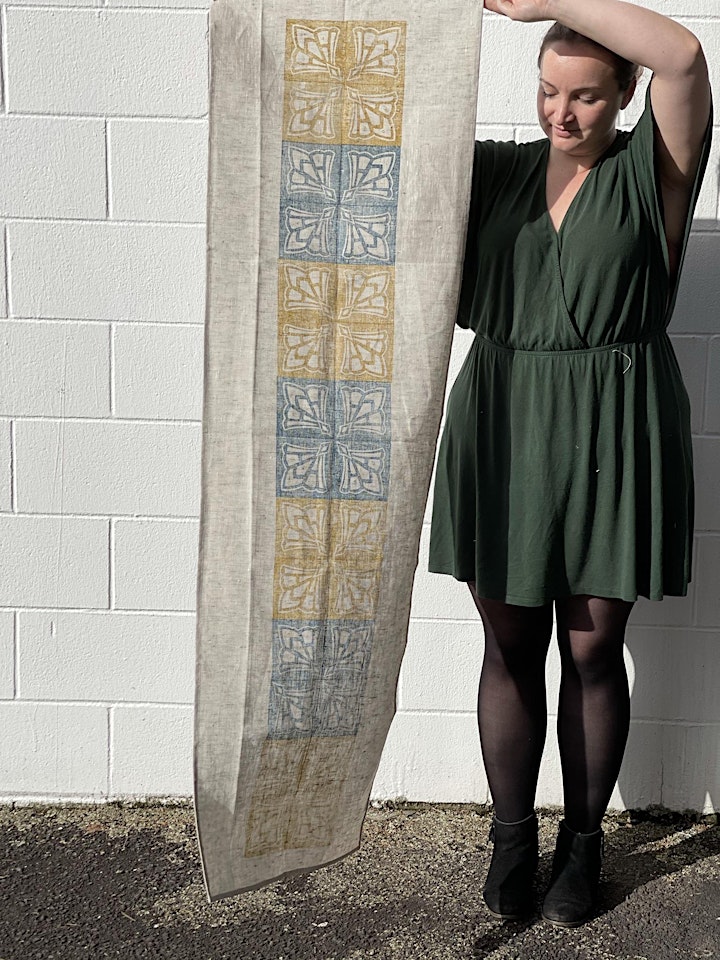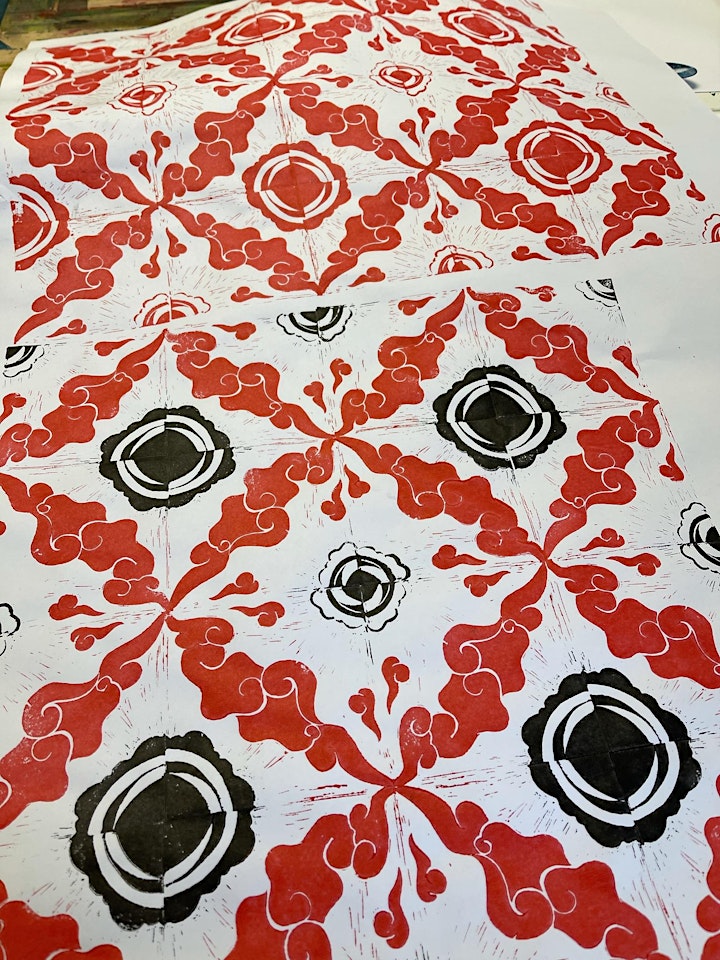 Organiser of Block Printing - 1 Day Workshop - Table Runner
Katie has been working with fabric in one way or another all her life. From clothes to interiors to conceptual art, she has always been fascinated by the power of fabric to transform places, spaces and people. Katie works in her studio in West Auckland, where she is inspired by the wild mash-up of urban industrial spaces and the forest clad Waitakere ranges. She loves synthesising these disparate influences into printable motifs.She relishes in the uniqueness of hand printing and exploring its numerous possibilities. She graduated with an M.A in Textile Art from Goldsmiths University of London, in 1995, and prior to this, she studied textiles at Otago Polytechnic in Dunedin. She likes to keep her work simple, spontaneous and contemporary. She loves sharing her knowledge and passion for textiles and has run numerous print workshops for adult and children. www.smittendesign.co.nz