IN THESE UNCERTAIN TIMES, WE NEED HIGHLY EFFECTIVE TOOLS FOR SELF-CARE & BUILDING AUTHENTIC & NON-JUDGEMENTAL RELATIONSHIPS.
About this event
* Are you aware of the impact your thougths have on your emotions and behaviours?
* Do you have everything it takes to support others the way they need it?
*Do you know your blind spots?
*How well do you cope with uncertainty? *Do you have anxiety or a phobia?
Learn in a non-threatening way how we function as human beings and what you can do to develop the type of empathy that enhances trusting relationships and takes the best care of your own wellbeing - even when in stressful circumstances.
Gain awareness of how you commonly respond to stress or triggers and how you may respond more effectively.
Experience ways to keep yourself under control when circumstances feel almost unbearable (we all have those moments now and then).
Come as your authentic self and enjoy a non-judgemental conversation that will leave you upbeat.
And enjoy some nibbles with a drink to get you started for the evening!
THE BOOK CAN BE PURCHASED ON THE DAY AT $30.00 WITH ENTRY TICKETS OR PRE-PURCHASED AT $45.00 (WITHIN NZ)- BOOKS WILL BE SIGNED AFTER 7:00PM.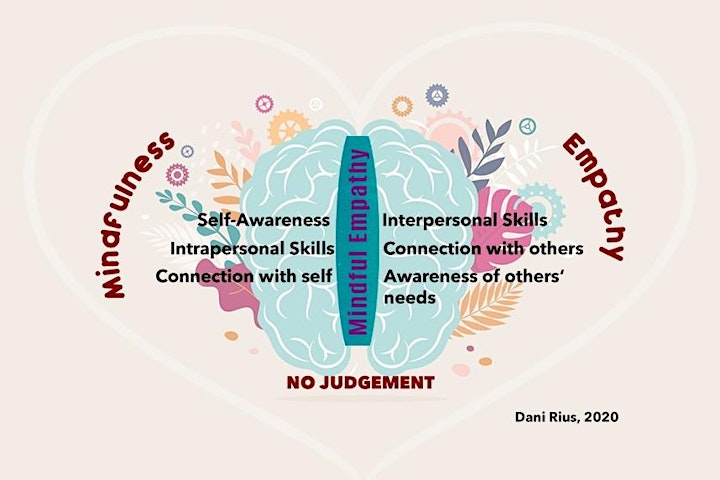 Book Review
​What a timely text for the new and unpredictable world that everyone across the globe is experiencing. We all definitely need a book like this to steer us all through the unknown and the anxieties that the 'new normal' brings. The content of Mindful Empathy offers unthreatening and helpful advice and provides supportive tools for lifetime journeys. Professor Emerita Dr Margaret Walshaw Massey UniversityNew Zealand