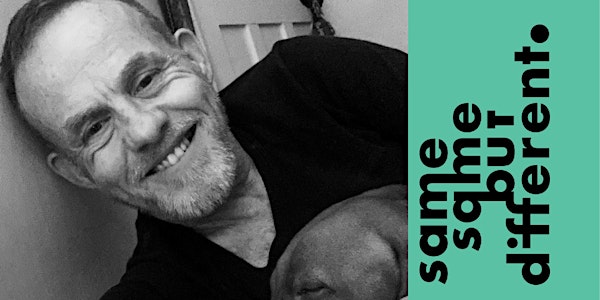 Book launch: Shelter by Douglas Lloyd Jenkins: Samesame but Different 2022
Come celebrate the launch of Shelter, the new book by Douglas Lloyd Jenkins.
About this event
UPDATE: In light of the Omicron outbreak and the cancellation of Auckland Pride, and in the interest of keeping our community safe, the 2022 Samesame but Different Festival will now take place online, including this event. You can still register via Eventbrite, and if you have already reserved a place in any of our events, we will make sure to send you the link so that you can enjoy the online version. Thank you for your understanding and we hope that you will still join us to hear from our fantastic LGBTQI+ writers and creatives!
'An intense love story and a love song to a city's vanishing past, Shelter depicts the myriad complexities of male relationships, the possibilities offered by chance encounters and the exquisite beauty of friendship ― and a home ― found in unexpected places.'' Samesame but different and Bateman Books are pleased to officially launch Shelter, the first novel by writer, broadcaster and former museum director, Douglas Lloyd Jenkins. Please join us in welcoming this new book into the world!
Douglas Lloyd Jenkins is the award-winning author of several books and is well-known to New Zealanders for his television presentations on design and architecture and his columns in magazines such as 'NZ Home' and 'The New Zealand Listener'. Refreshments will be available at this event.
This event is part of the 2022 Auckland Pride Festival. See the full programme at aucklandpride.org.nz
Organiser of Book launch: Shelter by Douglas Lloyd Jenkins: Samesame but Different 2022