Booms & busts, or is a new chapter being written for our economy?
Description
Booms & busts, or is a new chapter being written for our economy?
The Electra Business Breakfast Kapiti is delighted to be hosting the ANZ Chief Economist, Cameron Bagrie. Cameron will delight us with 'his take' on the economic state of the nation and the world pre-election.
He will articulate a ten-year history lesson about BOOMS, that are followed by BUSTS ……………. 1967 to 68, 77 to 78, 1988, 97 to 98, 2008 and 2018 is just around the corner.
Will history repeat, rhyme, or will a new chapter be written?
PLEASE NOTE THIS BREAKFAST IS ON A TUESDAY NOT A WEDNESDAY.
See you there! Book early to avoid disappointment.
---
ABOUT CAMERON BAGRIE
Chief Economist | ANZ

Cameron has worked as an economist in New Zealand for 21 years, including 10 as Chief Economist of ANZ New Zealand. As Chief Economist, Cameron leads a team of economists and strategists working in ANZ's financial markets operation.
The responsibilities of the team include the forecasting of the New Zealand economy, analysis of New Zealand monetary policy as well as the forecasting and strategy work associated with fixed income research. On top of this he provides considerable strategic input to clients and the bank.
Cameron travels extensively providing economic and financial advice to ANZ's customers in New Zealand as well as overseas. He appears regularly in the media.
Cameron has previously held posts at the National Bank of New Zealand and New Zealand Treasury. He gained a BCom from University of Otago and a MCom from the University of Canterbury. Outside of work he enjoys all sports, Central Otago Pinot Noir, and spending time with his family.


---
Sponsored & Supported by Electra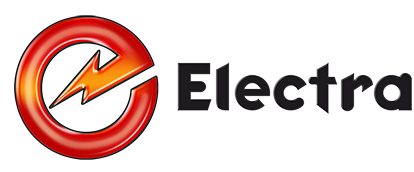 Proudly delivered by Kapiti Business Projects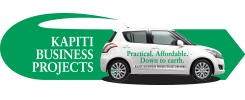 Delicious breakfast buffet (full english) by PartyPerfect Catering

---
Payment Policy
The cost to attend a breakfast is $25 (incl GST). Payment in advance is necessary to secure your seat at the Electra Business Breakfast unless you have a prior arrangement with Kapiti Business Projects. Seats are limited and your registration is taken as a firm booking.
All bookings can be done easily online. Kapiti Business Projects uses Eventbrite to manage Electra Business Breakfast events. This means you need to have your credit card handy as payment is handled in that way. Once you have booked and paid Eventbrite will email confirmation together with a GST tax invoice from Kapiti Business Projects to acknowledge your payment.
Cancellations made within 7 working days of the breakfast will not be refunded. Instead, we welcome a substitute to attend. A full refund can be made if it is more than 7 working days before the breakfast. You can request a refund from your Eventbrite notification and Kapiti Business Projects will review once notified by Eventbrite.