"BREAK-UP BITCH & BREAK-UP BLISS"- A LOVE COACH Seminar created & facilitated by Adriane Hartigan

Wednesday, 17 April 2019 from 6:30 pm to 9:30 pm (NZST)
Event Details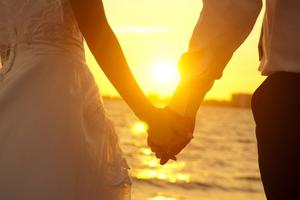 "BREAK-UP BITCH &
BREAK-UP BLISS"
 A LOVE COACH Seminar
created and facilitated by
Adriane Hartigan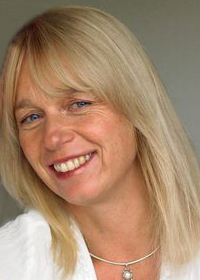 Wednesday, 17th April 2019

18.30am to 21.30pm
The Parnell Quality Inn
10-20 Gladstone Road
Parnell
Auckland/New Zealand
On Friday, 1st March 2019 at 8.55am Adriane was interviewed LIVE on the TV1 'Breakfast On One' Show in New Zealand on the theme of Relationship 'Break Up's'.
See the following TVNZ Facebook link:
https://www.facebook.com/Breakfaston1/videos/954438528086496/UzpfSTU3Mzk5ODMzNjoxMDE1NjM0ODgwNjE3ODMzNw/
The positive response & meaningful feedback to Adriane's 4-minute 'rundown' on all the important steps to take when experiencing a separation from a Lover and/or Life Partner, has been overwhelming & inspiring to her. Adriane as NZ's leading Love Coach therefore decided to 'take action' and fast-track the creation process of a 'current affairs seminar' with the title "Break-Up Bitch & Break-Up Bliss".
This 5-hour event will cover the basic 5 R's of a conscious 'UN-COUPLING' philosophy Adriane wishes to share with her audience (2x2hrs seminar segments and 1-hour lunch):
1) REALITY (Shit, it happened - it is real!!! He/she is gone - or not?!?')
2) REBOOT ('Sorry, I can't eat and sleep - or not?!?')
3) RETREAT ('Did I copy my parents - or not ?!?')
4) RECREATION ('My life's dreams have been broken - or not?!?')
5) RERELATIONSHIP ('Yeah, I am ready to rebound - or not ?!?')
This group process allows every participant individually & dialogue with Adriane and others to explore the inner and outer pathways to greater healing, communication and rediscovery of all the hidden & open questions that arise when we are in a wanted or an unwanted position of seperating from a human being we (once) deeply love(d).
Adriane will share stories & strategies, secrets & sacredness - to inspire every single woman and man present at this live-event to move through their past and/or current break-up experiences with direction, dedication and dignity.
For all Info & Bookings:
0800 14 LOVE (5683)
info@lovecoach.co.nz
When & Where

The Parnell 'Quality Inn' Hotel and Conference Centre
10-20 Gladstone Road
Parnell
Auckland, Auckland 1052
New Zealand

Wednesday, 17 April 2019 from 6:30 pm to 9:30 pm (NZST)
Add to my calendar
Organiser
Adriane Hartigan-von Strauch of LOVE COACH LTD, NZ's only Master Love Coach, is a Relationship - and Intimacy Awakening Coach, Visionary Intuitive, Vibrational Medicine Consultant and Oneness Trainer specializing in transformational therapies and personal development techniques, and maintains a private practice in Devonport and Auckland wide in New Zealand, on invitation, and worldwide in live-seminar settings and on the web.
As a Love Coach her goal is to help you uncover and ignite your core potential and live a love life that is exceptional and beyond your wildest imaginings. While we can't change the past, we can work together to better understand and resolve the changes you are facing right now. Our goal is connecting you to the REAL YOU - discovering your authentic potential for QUANTUM INTIMACY!