Learn how to become a confident coach with a successful business..... without years of training and constantly searching for clients.
About this Event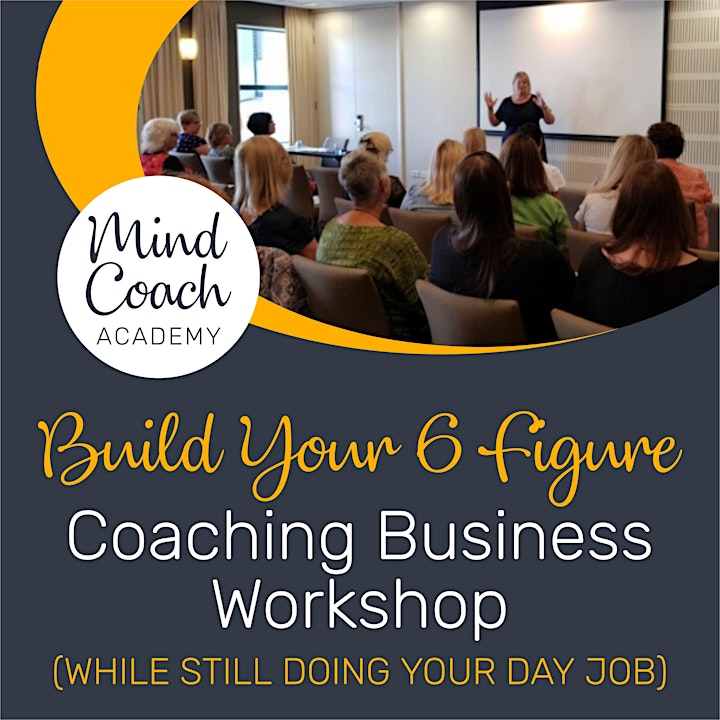 During this 1/2 day workshop you will learn:
How to become a brilliant, confident coach without years of training.
How to create a successful coaching business without constantly searching for clients.
How to overcome your own self-doubt so that you can empower others.
How to have a business you love!
And the three key components that are often overlooked when it comes to creating change with clients.
Too many coaching client referrals.....It's a great problem to have!
This is the time when lots of people want this type of work to help them move forward in their lives, but many of those who are driven to help others to do this don't know how to build a successful business from it.
The number 1 issue that stops people from successfully using their training to help others is not knowing how to make a living from it…..because you can't help other people if not earning enough is stressing you out!
It's a win/win when you can use your training to help your clients and have the income that you want.
Who is this workshop for?
People who are excited to learn the techniques that create positive change and want to take the next step to becoming a coach.
Coaches who have done their training but don't know how to build a successful business.
Practitioners in the Wellbeing Industry that want to broaden their skillset and grow their business.
This workshop gives you the steps to fast-track your learning and build a successful coaching business.
Who are your workshop facilitators?
Rebecca Cragnolini and Imelda Curtin from Healthy Minds and Kellee Berry from Kellee Berry Mind Coach have teamed up to create Mind Coach Academy Practitioner Training in response to the overwhelming number of people who are looking for simple and effective techniques to feel empowered and in control of their lives.
Their down to earth approach to helping people move forward in their lives means that their clients learn simple tools to access their individual strengths and importantly, have a laugh along the way.
One of the most common things that their clients say after completing their programmes is...
"I wish I knew this when I was younger!"
If you're interested in learning more about the power of the mind and how you can help people move forward in their lives, as well as create a successful business, come along to this workshop and find out if coaching is the career change that you've been looking for.
Tickets are limited so book your place today.
If you would like to know more about this workshop or the Mind Coach Academy Practitioner Training Programme get in touch at info@mindcoachacademy.com or call Rebecca on 0204 254 252
You can also check out our training page on our website and view the Mind Coach Academy Practitioner Training outline here