Event Information
Refund Policy
Contact the organizer to request a refund.
Eventbrite's fee is nonrefundable.
ATTN HOMEOWNERS - TRANSFORM YOUR MORTGAGE FROM A DAUNTING DEBT TO A LIFE-CHANGING WEALTH OPPORTUNITY TODAY.
About this Event
Everything You Need To Know To Build Your First $80,000 Passive Income Through Properties Within 10 years
Now I want to share it with you.
After talking with 5,000+ homeowners, we learned the most popular investment vehicle for them is…
**No Vehicle.**
Yeap, that's right. They prefer to 'walk' to their financial freedom.
Which… it's unfortunate to say… no one has ever reached the end by walking. (in other words, just trying to save their way there.)
Here is why. According to the trinity studies (aka the 4% rule):
$80,000 of passive income requires $2mil of investment assets.
$120,000 of passive income requires $3mil of investment assets.
$160,000 of passive income requires $4mil of investment assets.
What is your investment vehicle? Will it help you reach the destination?
In NZ, there are 4 common asset classes.
Cash (term deposits)
Bonds
Properties
Shares
Most Kiwis already know property is the clear choice because it has less volatility, it's easy to understand, and most importantly - banks allow leverage.
However, KNOWLEDGE is not enough. Proper EXECUTION is everything. There is a reason why 90% of landlords get stuck after just 1 investment property.
The difference between the 90% and the 10%?
They have figured out the following:
The proper exit strategy
The property strategy
The mortgage strategy
If you haven't figured these out yet, then this masterclass is a MUST and it will help change the trajectory of your financial future.
WHY ARE WE DOING THIS
MHQ believes mortgage should not be a burden for Kiwis but a tool to help them build real wealth. "Make your mortgage an asset" is our mantra and educating is our mission.
We want people to feel confident and in control of their finances so they can become financially free sooner. It starts with mastering the mortgage. After 5,000+ mortgage reviews, we have learned what works and what doesn't. We want to share everything through real-life case studies, facts, and numbers so that you can avoid costly mistakes.
WHO IS THIS FOR
MHQ believes there are 3 stages to a mortgage lifecycle. Understanding where you are and focusing on the right thing is going to help you become mortgage-free faster.
This webinar is catered to homeowners in Stage 2 of the cycle and their focus is EXPANSION.
Learn more about this concept through this video below.
WHAT YOU'LL LEARN
In this online mortgage masterclass with mortgagehq you'll learn how to:
Use your home equity to pay off your mortgage
Use cash flow properties to build passive income
Blueprint to finance your next 3 properties
Use strategies for instant equity on your next purchase
Use a structure that minimizes your tax & interest obligations
Invest in the right properties and watch your wealth grow!
ABOUT BLANDON
Blandon Leung, co-founder and director of mortgagehq. A team of 22 serving over 1600+ clients nationwide and over $1billion of mortgages under management. There are 3 things that Blandon loves -- properties, numbers, and helping people. Named NZ Top Adviser, by NZ Adviser in 2017, 2018, 2019, 2020.
Since 2015, Blandon and mortgagehq made it their mission to educate and help homeowners accelerate their mortgage-free journey. Blandon has personally worked with hundreds of homeowners ranging from single mums buying their second property to super-investors with 30+ properties. He believes mortgage should not be a burden for families but instead should be managed and used properly as a powerful tool to create wealth and financial freedom.
What others are saying:
"My property investment journey started in 2009 and I have dealt with a few mortgage brokers which I then found were ok, until I got Blandon to help a couple of years ago.
Blandon is absolutely different from my previous mortgage brokers by understanding my situation and my goals, being creative with solutions, and valuable advice offered as he is an active investor and business owner himself.
He has helped me achieved results in both property and business. I have no hesitation in recommending his workshop."
-- Michael Chan.
OWNER OF FIKKA FITNESS GROUP
"I highly recommend Blandon Leung. Having worked in the real estate industry for many years I've been lucky enough to have great relationships with a variety of mortgage brokers and bank managers.
That said of recent times when it's come to my own investment portfolio I've chosen Blandon. Why? Because of his creativity and depth of understanding. He has an amazing ability to synthesize my goals with his industry knowledge to help me come up with a way to move forward.
If you're looking to build your investment portfolio - Blandon will be a great guide for you."
-- David Palfreyman.
REAL ESTATE TRAINING, COACHING & CONSULTANCY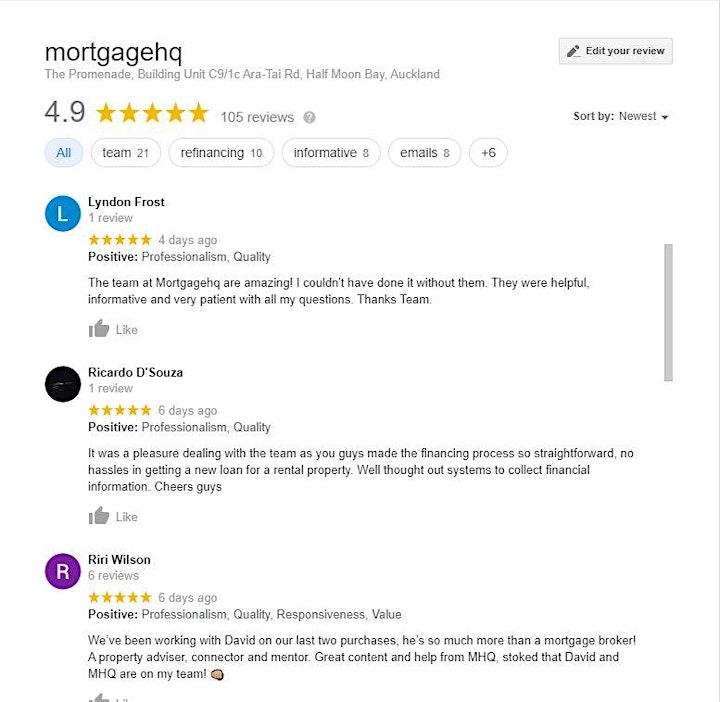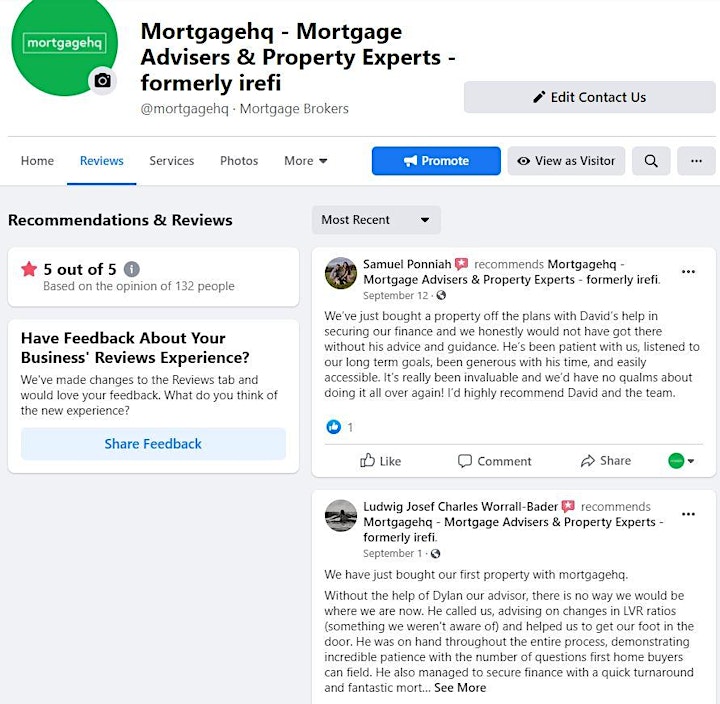 'It's about time in the markets, not timing the markets'
Build up your property intelligence today!
Date and Time
Location
Refund Policy
Contact the organizer to request a refund.
Eventbrite's fee is nonrefundable.