About this Event
I'm very sorry but I will be postponing the Building A Better Business event scheduled for tonight (Wednesday, 29th January). My little boy has been in hospital for the past few days and the doctors have told us he will need to be in for the rest of the week. One of Villa's core business values is Balance and this is a time that I need to practice that and be with my family.
We will be postponing the event to a date I will announce over the coming fortnight. If you're unable to attend the new date I will refund your ticket.
I will be in touch. Thank you for your understanding.
Annè Lensink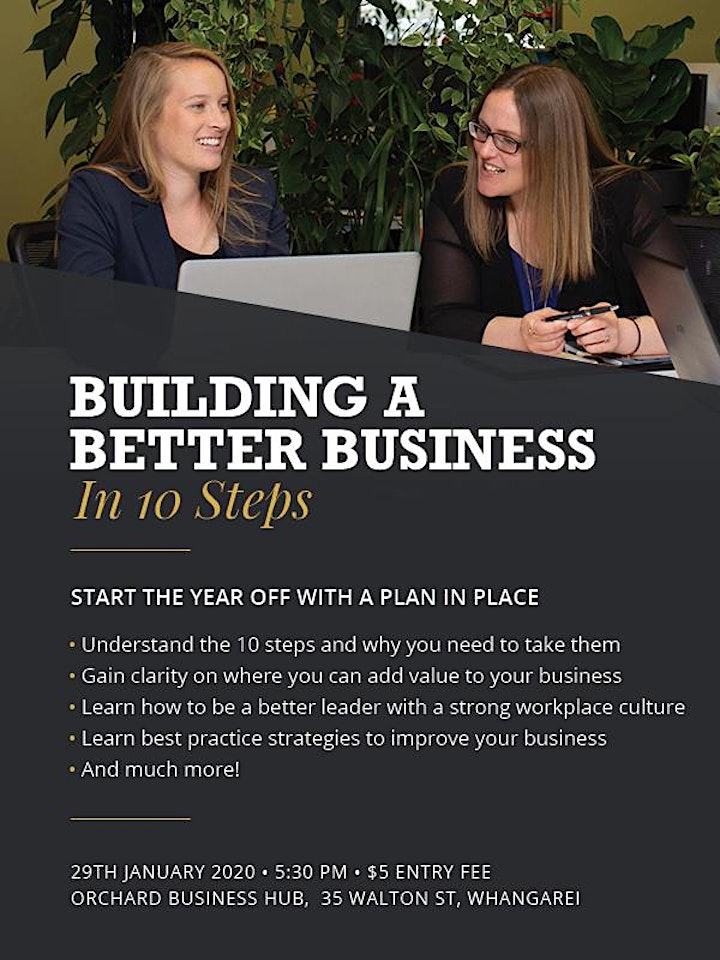 Join Annè and the Villa Chartered Accountants and Business Advisors team at our upcoming seminar where we will discuss the key steps you need to take to build a better business.
Do you know exactly what you want from your business? Do you understand where your business is at now - both the good and the bad?
Discover how you can unleash your business's full potential as we work through 10 steps to building a better business. We'll focus on executing the things you'll learn every step of the way.
Join us for an interactive evening, where you'll:
Gain clarity on where you can add value to your business
Learn best practice and practical ways to take each step
Define the first three actions you'll take
Learn how to be a better leader and create a strong workplace culture
Purchase your ticket now, limited spaces available!