Building a coaching culture-Lessons from globally renowned ICF Prism Winner
Sales Have Ended
Registrations are closed
Thank you for taking the time to complete your registration details. We look forward to seeing you soon!
Sales Have Ended
Registrations are closed
Thank you for taking the time to complete your registration details. We look forward to seeing you soon!
Description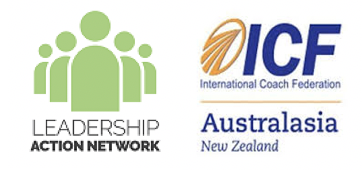 Date: Wednesday 28th November 2018
Theme: Building a coaching and leadership culture within AFCC, a Daimler & Ford JV and winners of the 2017 ICF International Prism Awards
Time: 5:45pm - 8:00pm
Cost: $75 + GST (early bird $50 discounted rate until Friday 2nd November). Cost includes guest speaker and nibbles/refreshments.
Join us in partnership with the ICF NZ to explore...
How to create a coaching culture so your people and organisations thrive.
Leverage the 'wisdom of the crowd' - connect with like-minded business leaders to create a power network of mentors and champions for coaching and change. Designed for coaches and HR Professionals alike, this presentation will give you practical insights on what developing a coaching culture entails and how coaching can be used to inspire and engage employees through both good and challenging times.
Be inspired - find out about global best practice from our guest speaker Glenn St. Onge who is flying in from Canada to share his story and key insights. Glenn is the former Head of HR at Automotive Fuel Cell Cooperation (a joint venture between Daimler & Ford) and winners of the 2017 ICF International Prism Award. Glenn who holds an ICF PCC credential will share his inspiring story about how a coaching and leadership culture was created at AFCC.
This session will help you:
• Understand how to create an internal coaching program
• Learn how to scale up and grow an award-winning coaching program in your organization
• Understand how leadership development and coaching can help shift an organization's leadership culture
• Learn more about the ROI of coaching
• Appreciate how the embedded coaching culture created a win/win solution for shareholders and employees during the closure of AFCC
Join us to create your own powerful blueprint for success, as well as being able to access global experts such as Glenn to supercharge your approach.
As always, you will have the chance to network and connect with like-minded professionals across leading NZ companies, as well as time to reflect and share your own insights and experiences of coaching and creating a coaching culture with colleagues.
---
This evening session is based on the design of our Leadership Action Network Breakfast sessions (LAN) that hundreds of NZ leaders have attended over the last 7 years. LAN sessions have the following principles...
- Benefit - Every event will provide direct benefit to every individual.
- Action - We will build our success and network through doing worthwhile things, not just talking.
- Accountable - We will each hold other members of the Leadership Action Network accountable to do what we say we will.