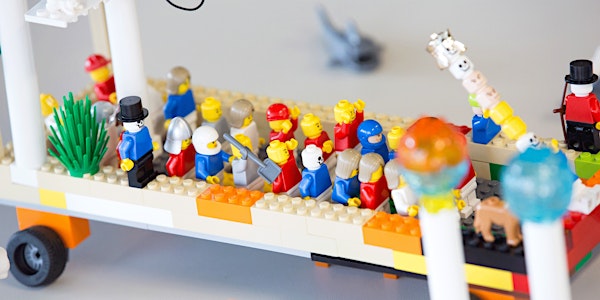 Building cross-cultural intelligence - LEGO Serious Play workshop
Location
Unleash Space
20 Symonds Street
Auckland, Auckland 1010
New Zealand
For all tertiary students ...
About this event
Join us for this unique opportunity to boost your cross-cultural intelligence working with fellow students in an informal environment.
The idea of LEGO Serious Play was developed in Switzerland by two academics in conjunction with the LEGO CEO in the 1990s. It is a style of learning, applicable over a variety of themes, designed to improve your creative thinking and communication skills.
The workshop will be run by Antje Fielder (Accredited LEGO Serious Play Facilitator) and and Deepika Jindal.
Date: Friday, 26 March 2021
Time: 2-3.30pm Workshop followed by refreshments
Venue: UnLeash Space (Room 450), Faculty of Engineering (Building 402) , University of Auckland, 20 Symonds Street, Auckland
Workshop Facilitators:
Dr Antje Fiedler, University of Auckland Business School
Antje is Senior Lecturer in the Graduate School of Management (GSM) at The University of Auckland. Antje is teaching in the MBA and Business Master program at the Graduate School of Management. Her research interests include growth and internationalisation of firms, with a focus on emerging Asia, and employment relations. Antje is a member of the New Zealand Asia Institute and the Director of the China Studies Centre of the University of Auckland.
Dr Deepika Jindal, University of Auckland Business School
Deepika is a Professional Teaching Fellow at the Department of Management and International Business. She earned her PhD from the University of Auckland Business School and teaches Human Resource Management and Strategic Management courses in the Business Masters programme (at the Graduate School of Management). Her research interests are in the areas of human resource management, work engagement and job crafting.