About this Event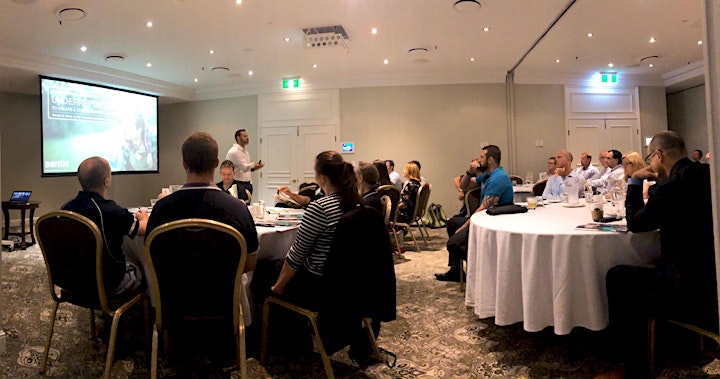 The biggest complaint when it comes to Leadership training programs is TIME! 
We hear you! Time is an asset for leaders and businesses. So no more full-day workshops!
Our open programme uses a blended approach to create a learning experience that is more Economical, Convenient, and Productive for busy Leaders. 
What can you expect from this programme?
We use the best of face-to-face and digital learning solutions to raise the impact and effectiveness of our programme beyond anything you've experienced before
Part 1: Sink your teeth into some juicy content, meet your facilitator, and get ready for our live session, with a punchy 1 hour, self-paced, online module hosted on The Effect e-learning platform.
Part 2: Get a chance to connect with peers, bring your learning to life, and experience the full effect of this powerful training in a live, 4-hour session followed by a delicious lunch catered by Montana Catering where you can refuel and ask any questions you might have.
Part 3: Make that knowledge stick, process your work-ons and your gains, and learn from peers in a live, virtual, and interactive 60-minute applied learning session.
Typically only available as part of an enterprise engagement, this blended open programme will give insight into your leadership strengths and opportunities, help you to understand the way the brain works and develop a range of skills for influencing the people around you in response to varying leadership situations and events.
The role of leadership is constantly evolving. In an age of highly competitive and volatile markets, leaders are often pressed to achieve more with less, while maintaining a positive workplace culture, and engage, inspire and retain great people. What this means is that today's leaders need to have much more than a strong technical background to be effective.
Session Outcomes:
Improved understanding of what the evolving role of leadership looks like in today's workplace
Understanding how our brain operates and how this influences the way we lead others.
An understanding of key skills to take control of our thinking to create new attitudes and habits to achieve the goals we want.
Exploring the psychology of leadership influence in the modern workplace.
Leadership skills and tools that can be practically applied immediately to your workplace.
Lunch provided following the event. Catered by Montana Catering.
To purchase ticket via invoice, please contact team@theeffect.co.nz.