Description
We would like to invite you to our info-packed workshop on how to create wealth through property investment brought to you by Opes Partners, Lifetime, Quinovic and Kendons
Have you ever wondered how people use their current property to leverage long-term financial freedom? Come along to our free event and learn how Opes Partners have changed New Zealanders lives through educating, supporting and matching clients with the people they need to build the perfect property portfolio. Property is one of the most powerful vehicles for generating wealth in New Zealand. Thousands of Kiwis are changing their lives with property. Are you ready to join them?
At this value-packed event you will hear Opes Partners and other industry leaders speak about:
1. What sets property apart from other investments.
2. Learn how to use other peoples money (the banks) to turbocharge your investment.
3. Understand where we are at in the market, and where the opportunities lie.
4. Learn how to invest with no money down, and for less than $100 per week input from you.
5. Hear the industry experts tips to getting the best deals and structure from your bank.
6. Learn about who you need to surround yourself with by building an A-team of experts to get the most from your investment.
7. And much much more...
The Speakers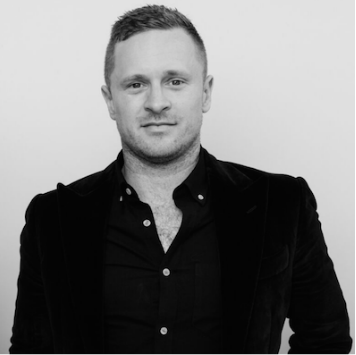 Andrew Nicol

Opes Partners specialise in helping New Zealanders make smart property investment decisions from buying your first investment, through to building a lucrative property portfolio. They have a national network to ensure their clients have the right support to guide them through the entire process. Looking for financial independence and security for your family? Come and learn the secrets of property investment from one of the industry's leading experts. Book to secure your seat, and start your journey to financial independence today.
As the current managing partner of Opes Partners, Andrew has been in the finance and property industry for 15 years. Starting off working in banks and becoming a property investor himself resulted in Andrew starting his own property investment company. Andrew and his team work to take you from being interested in an investment property, right through to buying, settling and owning. Andrew brings a unique wealth of knowledge, skills and connections to set his clients up for long-term growth and retirement.
Andrew will give you the insiders tips on property investment including;
1. The benefits of property investment.
2. Turbocharging your investment through leverage.
3. Managing cash flow and budget.
4. The risks of property investment and how Opes can partner with you to give you what you need for a profitable investment.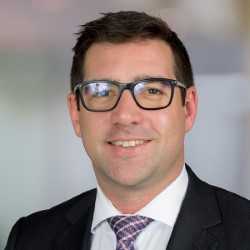 Jeremy Kelleher
Savills
Jeremy leads Savills residential project marketing business based in Christchurch.
The Residential Projects team markets and sells units in apartment and townhouse developments directly from developers to owner occupiers and investors, from off-the-plans projects through to completed and furnished residences.
With expertise covering the full spectrum of property development, Jeremy and his team offers a full suite of services from advice on the right mix of residential units, to the timing and strategy of marketing initiatives, to running campaigns from pre-release through to public sales.
Jeremy has experience in small to large-scale projects throughout Christchurch. He supports clients throughout all stages of development, from preliminary design advice and pricing strategies through to concluding successful sales. He leverages his strong buyer database to advise his clients on up-to-date buyer trends, ensuring projects meet the market and are successfully taken up.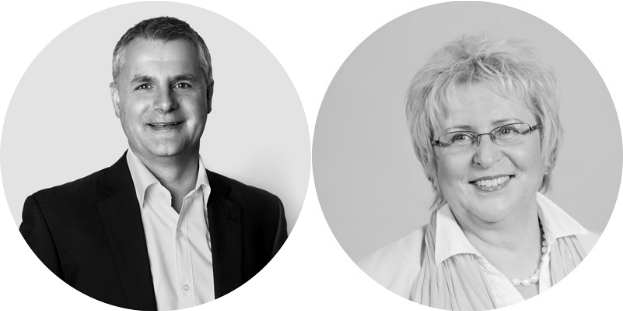 Simon Ward & Sue Mckenzie

Lifetime is New Zealand's largest privately-owned full service financial advisory. We are committed to securing a smarter financial future for Kiwis through tailored advice. With a nationwide team of expert advisers, Lifetime provide loan, insurance and investment solutions from purchasing your first property, to investing in business growth and protecting your assets.
The Lifetime Mortgage and Insurance specialists will talk you through,
1. Lending and investment property market overview.
2. Current LVR's on investment properties
3. Lending options - both mainstream banks and non-bank.
4. Splitting owner-occupied properties from rental portfolios.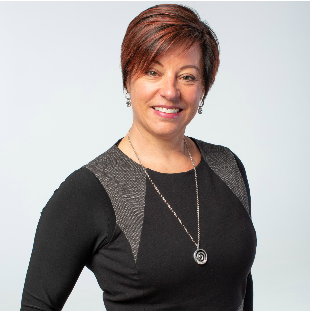 Tessa Keeling
Quinovic Property Management is a nationwide company and is the largest non-real estate property management company in NZ. Having operated in NZ for over 30 years, we are specialists in residential property management. Quinovic Riccarton is located in Riccarton, Christchurch and services the wider Christchurch and North Canterbury area. Currently the holders of the Quinovic Franchise of the Year award, Quinovic Riccarton prides itself on providing exceptional customer service in all matters relating to rental properties. You, and your investment, will be in safe hands with us!
Tessa will cover 'The Perils of Self-Management'
1. Come and hear Mike and Julie's story as 1st time property investors.
2. Find out the 10 most common mistakes made by rental property owners.
3. See what the consequences/costs of these mistakes could be.
4. Learn what you should be doing to manage your property well and to avoid costly penalties.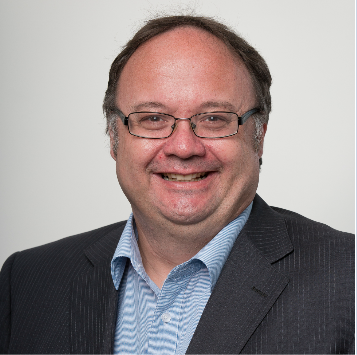 Lance Edmonds
Kendons has a strong balance of knowledge and experience. We embrace the innovative and progressive nature of the world's technology and this underpins our service delivery. We are committed to providing Canterbury businesses with the best possible service and advice in order to "empower and safeguard success". We pride ourselves in our strong client relationships and offer seamless business services – from business advisory to accounting and software. We are your complete business partner at every stage of the business life cycle.
Lance will cover the Accounting essentials when considering investing in property.
1. Tax updates & potential changes.
2. Structuring your investments.
3. Tax deductible expenses.
4. Debt restructuring example.