Business Booster - Put your Sales on Steroids to Improve Your Business Cashflow - Workshop & Lunch- Challenge the Bull - 26 Aug

Tuesday, 26 August 2014 from 11:00 am to 2:00 pm (NZST)
Event Details
PRESENTATION, LUNCH AND WORKSHOP 
FOR BUSINESS OWNERS
Challenge 
The Bull
Business Booster Workshop 
Improving your cashflow 
by putting your business sales on steroids!
WHAT YOUR TICKET INCLUDES
Business Booster Workshop - Put your Sales on Steroids to Improve Your Business Cashflow

Your own copy of the confidential report "The Cashflow Improvement Report for New Zealand Business Owners" (requires registration)

Your seat at the presentation on Cashflow Improvement for Business Owners by the author
Your seat for the Workshop on Improving Your Business Cashflow 
Extended Q & A - ask whatever you want to know about improving your cashflow
Sales process review with flowchart customised to your business 
Individual separate consultation - 60 minute personalised one on one follow-up consultation with Cashflow Consultant within 14 days of event
Stonegrill Steak lunch - 6 other menu choices if you don't want steak grilled to your perfection
One drink at start of event, beer, wine, soft drink, coffee, latte, tea, cuppuccino, etc
Second drink over lunch - cash bar for spirits or whatever else you choose
100% Satisfaction guarantee
These items separately would value up to over $800 all included for a single ticket price of less than $190. 


SPECIAL 2-FOR-1 OFFER
Business Owner + Key Person(s)
There is a special Early Bird offer for Business Owner accompanied by Key Person(s) currently responsible to find new sales and ensure that customers pay their invoices. These tickets show as half price and have a minumum order of two. Simply order two tickets and enter each name in space provided.
This offer includes
Seats at the presentation and workshop for each ticket holder

Lunch for each ticket holder up to 5

Your copy of the report. 
Follow up consultation.
Limited number of these dual tickets available at the price of a standard ticket for one. (2 4 1 Special)
These may sell out quickly - Better move fast.
Tickets allocated in order of payment made on line.



FEEDING YOU STEAK, NOT BULL 
HOW? YOU MAY ASK
You can ask this over a steak lunch and a drink or two.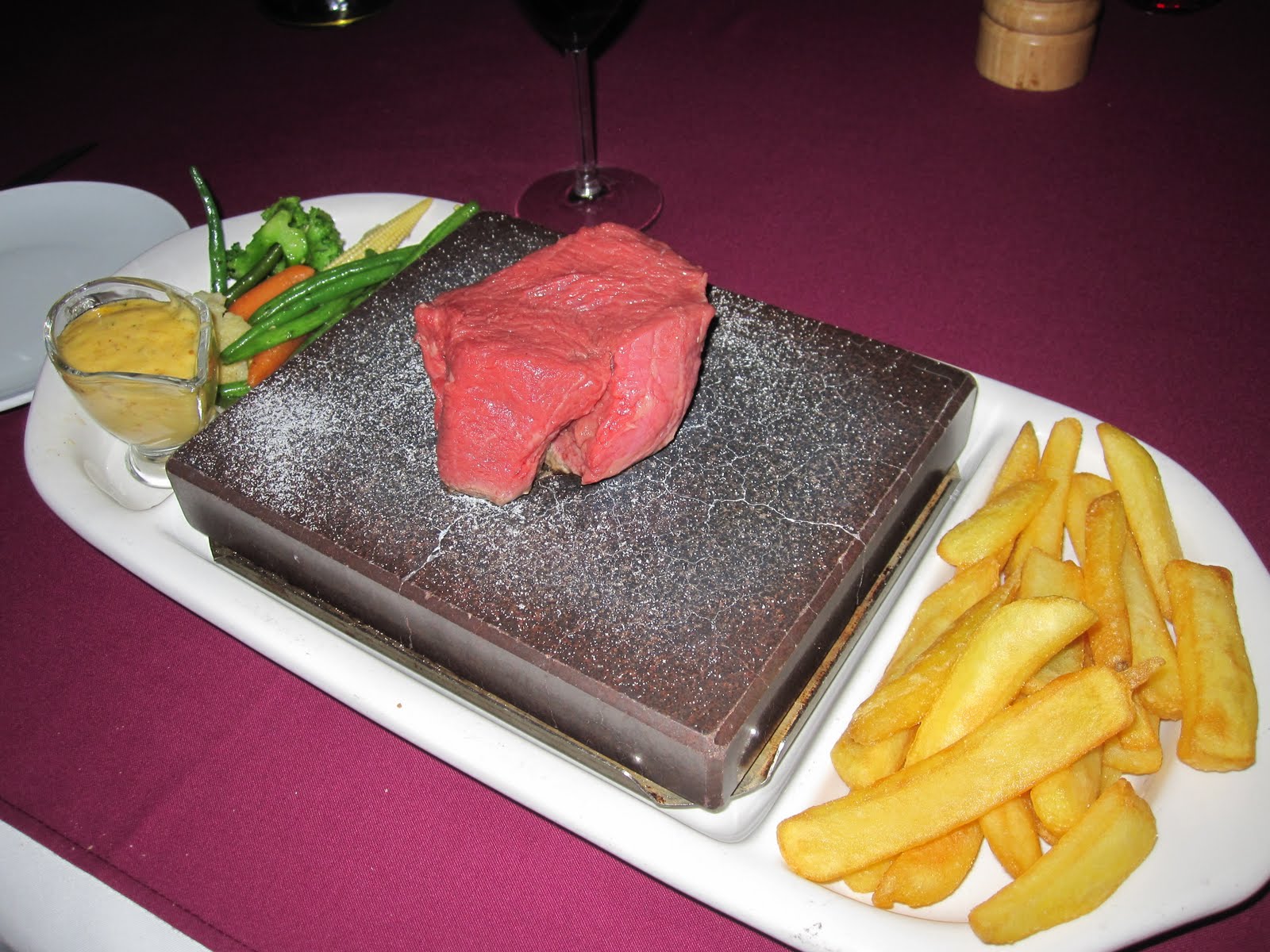 First we need to bust some myths then add a few simple steps into your work process.
There are strategies that can be learned and applied quickly. Once these are in place using them is quick and easy and ensures that you gain consitent high quality sales at high profit to customers who pay you promptly. These can work for you without taking any of your time away from your trade or your family and without stressing your home life or customer relationship.
Better quality customer, better quality work at higher profit leading to more cash in your account quicker with less effort and no stress plus other benefits.

CONFIDENTIAL REPORT
There is a confidential Report that your customers do not want you to see titled "The Cashflow Improvement Report New Zealand Business Owners" available only to qualifying Business Owners once registered!
The author of this report is also presenting "Cashflow Improvement for Local Business Owners" then answering your cashflow questions in a workshop forum.


30 minute presentation on Business Cashflow
Interactive workshop including Q & A


This could turn out to be the most
profitable few hours of your month!

WHAT PAST ATTENDEES HAVE SAID
"Really informative and full of good advice. Very motivating." Terri (MD Business Service Company)
"Your Process combined with your Sales Training has transformed our business cashflow and profit. The Cash Gap that made funding payroll such a nightmare in previous years has been replaced with clear process that has our customers credit screened and paying promptly. Now even Construction Companies and Building Contractors are paying us in advance."  Simon (Commercial Service Contractor)
"Every business issuing invoices should see this."  Grant (Insurance Broker)
"Logical and obvious yet so many people don't do these things. Many thanks - really enjoyable" - Sally(Accountant)
 "A deeper look into how to manage your cashflow"   -  "This is a key message" - Stacey & Kieran (Business Bank Managers)
 "Well thought out and useful" - Steve (Database developer)
"Cashflow and debtor management made clear" - Chris (Cloud Service Provider)
FAQ - FREQUENTLY ASKED QUESTIONS
Is this about Debt Collection? 
More about better Sales Pprocess and Debtor Management then Debt Collection. Debt Collection is like "An ambulance at the bottom of the hill." This is more about the "Fences at the top of the hill" that greatly reduce the need for ambulances at the bottom. Selecting better quality customers plus good Debtor Management is better than resorting to Debt Collection. Like the medical people tells us "Prevention is better than Cure" The better you build and maintain the fences at the "Top of the Hill" then the less you need "ambulances at the bottom of the hill."
How do I get the confidential report? 
After your ticket is issed you will be sent a Registration Email asking you to confirm that you wish to receive information by email/ Simply click the link in the Registration email and your report will be sent to you.
Will the girl in the picture be at the event? (Oh Yes, quite a few have actually asked this)
Our hostess will greet you on arrival, register your ticket and arrange your workbook and yes, she will be dressed in theme like the girl in the photo challenging the bull. 
What is the refund policy?
Ticket is transferrable if you cannot attend. No refund for failure to attend or late arrival.
If you attend and feel that you did not receive value greater then your ticket price, then you will receive a 100% refund of your paid ticket price under the 100% satisfaction guarantee.
What happens if I turn up late?
Once the presentation starts, entry will be declined and no refund for late arrival. You can still receive the report and the follow up consultation.
It is strongly recommended that you be on time to this event. Plan to arrive five minutes ahead of start time and remember to allow time to find a park plus time to get to the venue from where you find a park. This is Wellington.
Are there ID requirements, dress code or an age limit to enter the event?
Licensed premises, Photo ID as proof of age 18+ may be required. Dress for business meeting.
What are my parking options getting to the event?
Wilson Parking on Jervois Quay offer underground parking available at Queens Wharf, under TSB arena next to the venue, $6 / half hour. Parking cost may exceed ticket price.
Parking available at wharf front, limited number of parks @ $4 / hour, few minutes walk to venue
Street parking and parking buildings a few minutes walk from venue. Remember to allow ticketing time and walking to venue time.
Ambassadors of Wellington - Yeah Right
WARNING - REMINDER - BEWARE: The evil Ambassodors of Wellington are extremely diligent in ther unwanted efforts in this area and if lef any opportunity may leave you a "Love Letter" if you park without taking notice of every little detail.  Read the signs very carefully or you have receive an envoy from one of Wellingtons Ambassadors. Presenter paid for 12 hours parking and still got a $65 "Love Letter" from one of these Ambasodors because the small print limited parking in a few of tyhe spaces in an otherwise open area. See article on Stuff regrading this Politcally Correct nonsense title. 
http://www.stuff.co.nz/dominion-post/news/9528593/Parking-wardens-new-ambassadors
What can/can't I bring to the event?
Please bring a healthy appetite for business information plus handful of your business cards for networking.
Please do not bring any drugs, food or drink as morning tea and hot drink is provided.
Where can I contact the organiser with any questions?
events@cashflowconsultant.co.nz or ring 04 909 7502 to leave voicemail message - available 24 hours
Is my registration/ticket transferrable?
Ticket transferrable to another Wellington Tradesman or Business Owner. Simply email your ticket PDF with attendees name and company to events@cashflowconsultant.co.nz 24 hours prior to event start time. Email or phone confirmation will be provided if you include your mobile number in the email.
What is the cancellation policy?
Organiser reserves the right to cancel any ticket for any reason without entering into correspondence with ticket holder and ticket will be refunded 100%. In the unlikely event that the organiser cancels the event, ticket holder will be offered to have their ticket carry over to next event or have their ticket refunded 100%.
Do I have to bring my printed ticket to the event?
Either present printed ticket on arrival or Email your ticket PDF to events@cashflowconsultant.co.nz 48 hours prior to event start time.
The name on the registration/ticket doesn't match the attendee. Is that okay?
Email or phone any requested name change on ticket 24 hours prior to event start time to events@cashflowconsultant.co.nz or ring 04 909 7502 to leave voicemail message - available 24 hours
When & Where

Chicago Sport Bar
1 Queens Wharf
Wellington, Wellington 6011
New Zealand

Tuesday, 26 August 2014 from 11:00 am to 2:00 pm (NZST)
Add to my calendar
Organiser
 cashflow is like oxygen to a business
Presented by Ian Irvine, owner and consultant at Cashflow Consultants.
Ian is known and sought after by owner operated businesses who provide great service yet suffer cashflow issues or who struggle with slow paying clients.  Ian is famous for helping business owners to get cash into their bank account quickly and easily without losing client goodwill, while keeping the business owners time and attention focused on their passion for their business.