An unmissable opportunity to share & learn alongside fellow NZ business owners who are experiencing the same challenges you are.
About this event
Our final 90-Day Growth Summit of 2021 is upon us! Join us, as well as a VERY special guest 𝑺𝒊𝒓 𝑮𝒓𝒂𝒉𝒂𝒎 𝑳𝒐𝒘𝒆, for a day full of learning, inspiration and planning!
What to expect on the day:
- 𝑹𝒆𝒔𝒊𝒍𝒊𝒆𝒏𝒄𝒆 workshop with Sir Graham Lowe
- 𝑰𝒏𝒕𝒆𝒓𝒂𝒄𝒕𝒊𝒗𝒆 𝒃𝒓𝒆𝒂𝒌𝒐𝒖𝒕 𝒓𝒐𝒐𝒎 𝒔𝒆𝒔𝒔𝒊𝒐𝒏𝒔 with our brilliant group of Business Coaches
- 𝑫𝒆𝒗𝒆𝒍𝒐𝒑𝒊𝒏𝒈 𝒀𝒐𝒖𝒓 𝑷𝒆𝒓𝒇𝒆𝒄𝒕 𝑪𝒍𝒊𝒆𝒏𝒕 𝑨𝒗𝒂𝒕𝒂𝒓,
- 𝑷𝒍𝒂𝒏𝒏𝒊𝒏𝒈 𝒀𝒐𝒖𝒓 𝑵𝒆𝒙𝒕 𝟵𝟬 𝑫𝒂𝒚𝒔, 𝒂𝒏𝒅,
- 𝑻𝒉𝒆 𝟭𝟬 𝑩𝒆𝒉𝒂𝒗𝒊𝒐𝒓𝒔 𝒐𝒇 𝑺𝒖𝒄𝒄𝒆𝒔𝒔𝒇𝒖𝒍 𝑩𝒖𝒔𝒊𝒏𝒆𝒔𝒔 𝑶𝒘𝒏𝒆𝒓𝒔 with Kerry Wood, author, entrepreneur and Business Coach. (Auckland Centre of Business Excellence)
PS. If you don't know who Graham is, he is an esteemed football coach and a rugby league icon – one of the Greats! Graham also went on to found the Lowie Foundation, which provides literacy and numeracy programs to children from disadvantaged backgrounds. He was knighted in 2019 for his services to youth and education. His rugby coaching achievements include mentoring the national team and being the guiding hand behind several of the most famous rugby league clubs in the world. His reputation as a communicator, team-builder and motivator is now second-to-none in this country. The value of this opportunity to learn how this down-to-earth kiwi reached the top in such a competitive world is indescribable and not something you want to give up!
𝙂𝙚𝙩 𝙞𝙣 𝙣𝙤𝙬 𝙖𝙨 𝙩𝙞𝙘𝙠𝙚𝙩𝙨 𝙖𝙧𝙚 𝙡𝙞𝙢𝙞𝙩𝙚𝙙 & 𝙮𝙤𝙪 𝙨𝙚𝙧𝙞𝙤𝙪𝙨𝙡𝙮 𝙙𝙤 𝙣𝙤𝙩 𝙬𝙖𝙣𝙩 𝙩𝙤 𝙢𝙞𝙨𝙨 𝙤𝙪𝙩!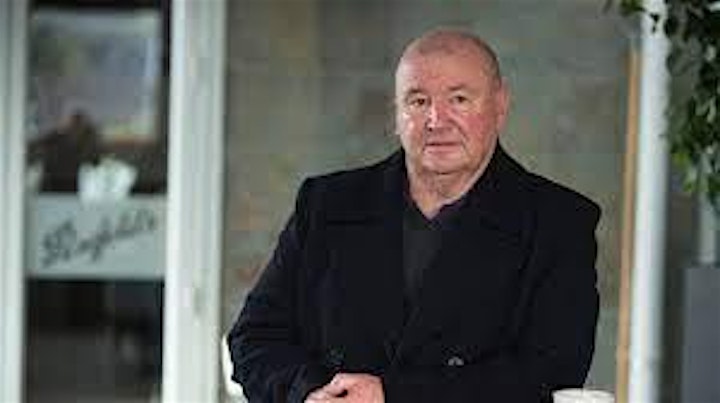 Organiser of Business Growth Summit