Connecting to the heart through Cacao, for a full and joyous life with Oonagh Browne.
About this event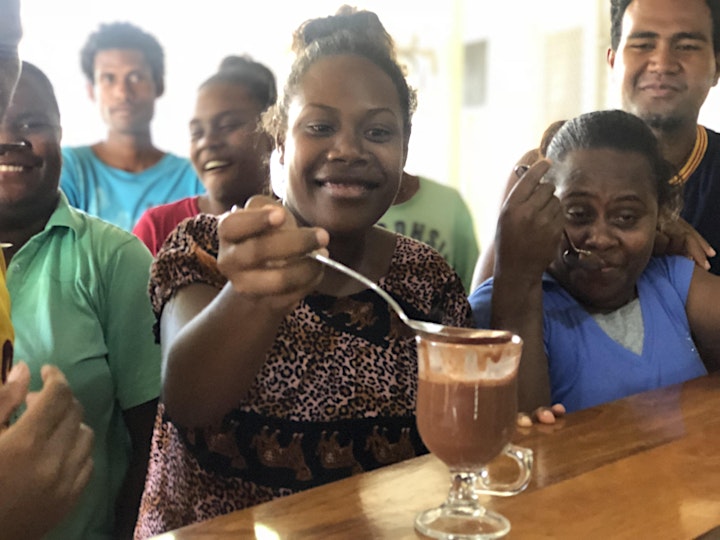 Mind opening, Heart Opening, Enriching, Nourishing, and Life changing
From the workshop you will:
- Fall in love with Cacao, understanding its ancient history, healing powers and magic as a plant and ingredient;
- Be taken through and experience a Cacao Ceremony;
- Learn how to use Cacao on a daily basis;
- Be deeply nourished!
- Learn how to create your own Cacao drink, Cacao Ceremony grade, if inspired, at home.
- Learn how to make your own bean to bar chocolate at home(yes chocolate from the bean).
- Understand how Cacao can become a support in your life for flow, joy, creativity and courage
- Set intentions for your next steps
- Discover/enhance meditation through creating with Cacao as presence itself!
- Laugh love and enjoy Cacao deeply
- Leave feeling inspired and connected.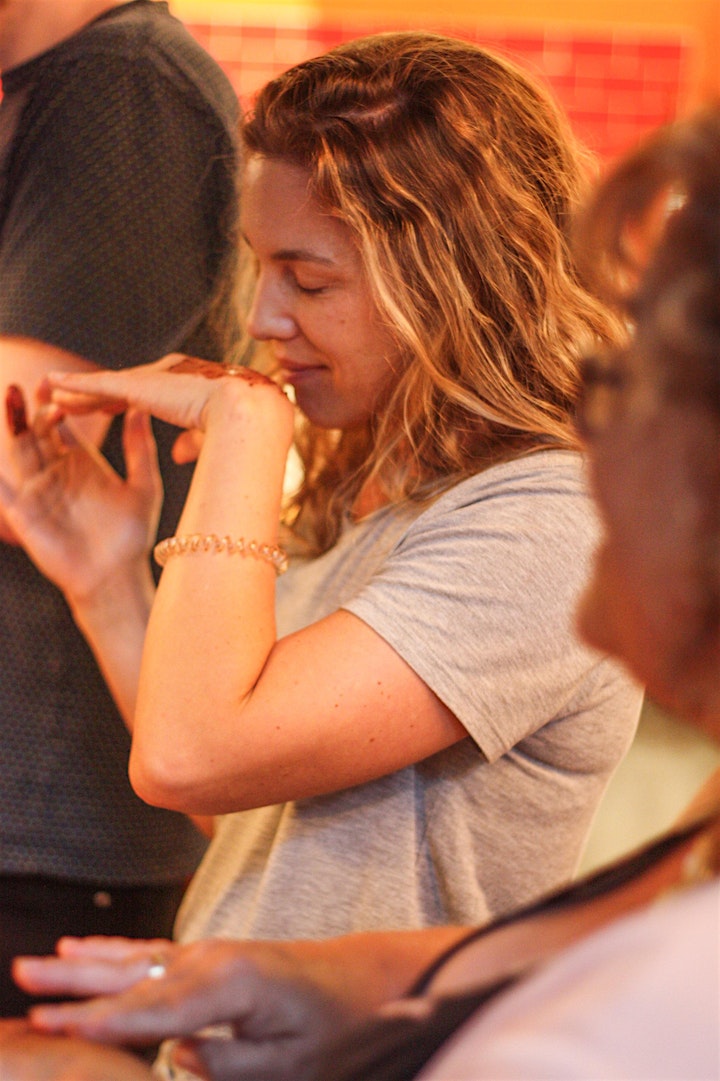 Testimonial from an attendee!
Experiencing a cacao ceremony with Oonagh and the team from The Cacao Ambassador has been the highlight of my 2021 so far. What a beautiful, peaceful, insightful, and delicious evening full of information, connection and absolutely delicious cacao. As a dietitian, I love and respect food - its origin, use, medicinal purposes and daily delight. But learning from Oonagh about the inherently magical nature of cacao has opened up my heart to this beautiful bean's journey to what we generally know as chocolate and it's future towards greater utility and creative expression. I experienced cacao in a new way and I left changed. Don't you know I'm already committed to consuming my 8 cacao beans a day! If you're looking for a meditative, informative, and tasty experience supplied by good hearted people whom you will trust and enjoy, please sign up for one of the future cacao workshops. Your chocolate cravings will leave perfectly satisfied and your heart will leave full of energy and hope.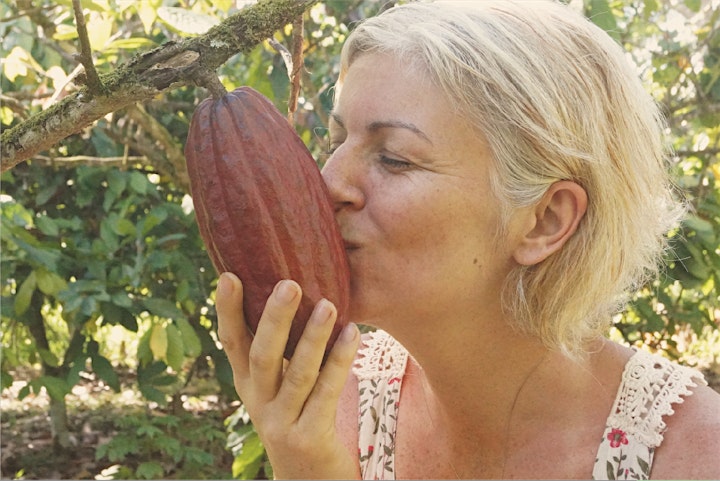 About Oonagh:
Once upon a time she was a project manager in London and since then has made many radical changes in her life, bringing her to chocolate and Cacao. Oonagh's work in Samoa, Solomon Islands, Peru and more countries to come is with the endeavor to reverse the damaging effect of global demand for chocolate on Cacao farmers. Oonagh is putting her heart and soul into educating in these regions so Cacao farmers can enjoy their own crop of Cacao locally as a food, which currently does not take place in the growing regions.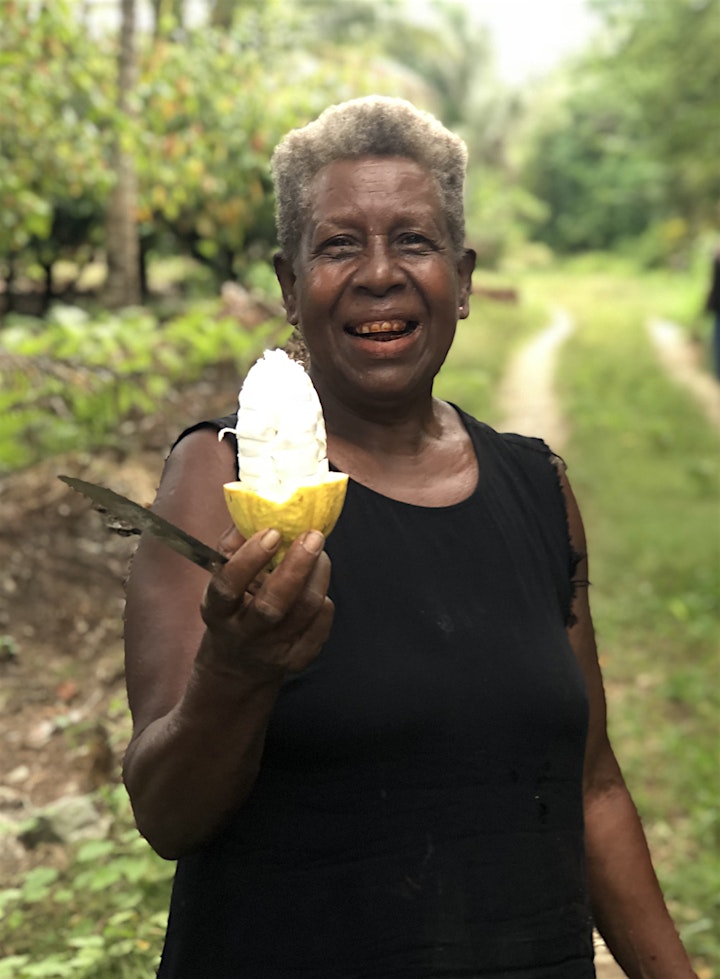 Terms and Conditions:
-In the case we do not reach minimum numbers to host the event, it will be postponed and your tickets will be moved to the next available date. If the new date does not work, you may request a refund on a case by case basis.
-If the Covid-19 alert levels change, the event may be canceled and your ticket will be held until the next event is organized, you may request a refund on a case by case basis.
-If you no longer can make your tickets to one of our events. You must give notice to thecacaoambassador@gmail.com within a week of the event, to request to move your tickets to a new date. These requests will be by case by basis of individual circumstances. Things can happen between that one week period though, so please get in touch to thecacaoambassador@gmail.com with the extraordinary circumstances that means you are unable to attend an event. Extraordinary Circumstances means factors not normally incident to or unforeseeable, includes circumstances beyond a party's control that normal prudence and experience could not foresee, anticipate or provide for. Approval for these requests will again be taken by a case by case basis.
-Refunding of tickets will not be undertaken except in extraordinary circumstances and being in contact with the event management team.
By purchasing tickets to this event, you agree to these terms and conditions.
Any questions about these T&C's should be directed to thecacaoambassador@gmail.com