Location
Pukekohe Old Borough Building
22 Edinburgh Street
Pukekohe
Auckland 2020
New Zealand
Description
4 WEEK IN-DEPTH COURSE
FOR THOSE WITH SOME MINDFULNESS AND MEDITATION EXPERIENCE
Learn how to create and sustain a daily meditation practice

Receive an email PDF of a guidebook with articles, exercises and a reading list to keep

Discover and practice the 3 critical components of human well being – Safety, Security and Connection

Learn how the brain can rewire itself and how you can use this to experience greater levels of relaxation and self-acceptance

Get guided meditations and informal mindfulness practices aimed at reducing striving, relating to others and accessing inner calm
A UNIQUE APPROACH — SAFETY, SATISFACTION AND CONNECTION
The Mindfulness 2.0 course is an innovative approach to mindfulness and meditation. The course is based on your own experiential learning, core formal meditation, personal development practising with others, and the core components of well-being, safety, satisfaction and connection.
SAFETY — Understand and feel what it is like to be OK with your experience, even in difficult times. Learn to rely more and more on your own presence for your own well-being.
SATISFACTION — Realise you are OK – just as you are, even if your mind is saying something different. Discover the real benefits and joys of a regular formal meditation practice.
CONNECTION — Feel connected to something bigger than yourself and feel greater intimacy with yourself, life and with other people.
LEARN TOOLS TO DEVELOP A REGULAR MEDITATION PRACTICE: Support your intention for a regular meditation practice with practical suggestions and with a group of like-minded individuals.
4 x 60 MINUTE CLASSES: Enjoy a full hour of class time, including more guided meditations.
EXCLUSIVE PDF GUIDEBOOK: Receive an email PDF copy of our exclusive mindfulness guidebook to keep. This includes weekly assignments, lots of articles and a reading list.
A UNIQUE AND INNOVATIVE APPROACH TO MINDFULNESS: Learn practical and effective ways to promote feelings of safety, satisfaction and connection in your life.
EXCLUSIVE COURSE DESIGNED BY GLENDA IRWIN FOR MINDFULNESS WORKS: Mindfulness 2.0 has been designed by senior Mindfulness Works facilitator, Glenda Irwin. Glenda has brought her experience, qualifications and passion as a mindfulness educator, business woman, coach and parent to create this powerful and unique course. In particular, Glenda has created the course to:
Support you in developing a regular formal meditation practice
Learn and practise practical ways of increasing well-being and feelings of self-acceptance
Understand the psychology and neuroscience behind mindfulness and its effectiveness
Create a sense of support with an experienced teacher and like-minded practitioners in the course.
Glenda has trained with Amy Saltzman (USA 'Still Quiet Place'). She is the creator of 'Mindful Colouring for Kids'. Glenda is a director of Mindfulness Matters – teaching mindfulness to organisations and the general public. She is also trained in ACT (Acceptance and Commitment Therapy). Glenda's principle teachers are Joseph Goldstein, Rick Hanson, Dr Paul Gilbert and her own son, Cameron Irwin.
WHO SHOULD ATTEND MINDFULNESS 2.0?
Mindfulness 2.0 has been specifically designed for those with some mindfulness and meditation experience. This means it suits anyone who has any of the following experience…
Learned to meditate previously (even if it was many years ago)

Has taught themselves to meditate through books or videos

Has attended a beginners or introductory mindfulness course

Knows how to meditate, but struggles with a daily practice.
Refund policy and money back guarantee
Should you attend the entire course and not be satisfied, you are entitled to a full 100% refund should you wish.
How long is each weekly class and what happens?
Each class is 60 minutes long. There will be a guided meditation for a period. This will include meditation instruction. After the meditation and instruction, there will be a talk or discussion. This includes a question and answer time.
Who is it suitable for?
This course is suitable for people who have attended the Mindfulness Works 4-week Introduction to Mindfulness and Meditation course or who have existing mindfulness and meditation experience.
YOUR COURSE FACILITATOR IS LIANA JOHNSON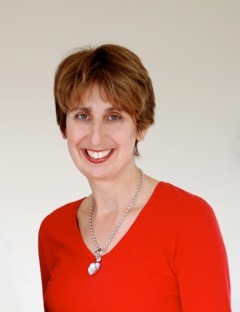 Liana works as a shamanic and sound healer. She has facilitated holistic women's networking for many years and is also a funeral celebrant. She has a particular passion for the emotional well-being of children and families and tells how the raising of her own children has been profoundly transformative in her own personal development.
Liana has practised meditation most of her adult life. Combined with her 15 years of holistic training and retreat experiences, Liana credits mindfulness practice as the element of self-acceptance and self-compassion that has transformed both her personal and working lives.
Questions or More Information:
If you have questions or require more information:
Email: karen@mindfulnessworks.co.nz
Phone: 0800 308 007
Web: http://mindfulnessworks.co.nz/