Description
Due to family bereavement, this talk has been cancelled.
From Zika to Ebola, SARS to Bird Flu, human life will be constantly challenged by highly dangerous pathogens. So how should nations prepare and respond to these large scale disease outbreaks?
Speaker:
Dr Michael Callahan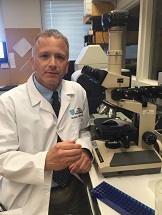 CEO and co-founder of the Zika Foundation, Dr Michael Callahan is communicable diseases expert who works in disease research and the front lines of infectious disease outbreaks.

The mission of the Zika Foundation is to mobilize urgently needed training and low cost prevention strategies to protect vulnerable populations. Dr Callahan carries a Command Physician rating, a role used in the management of large scale disasters.
From 2005-2012, he served two U.S. Presidents by leading the Defense Advanced Research Projects Agency (DARPA) large emergency and emerging infectious disease response program where he executed over $US 240M in novel drug, vaccine and disaster response capabilities.
Since 1998 Michael has deployed over 600 days to 7 highly dangerous pathogen (HDP) outbreaks including the 2003 SARS outbreak, the H5N1 "Bird Flu" outbreak in Sumatra, and Jakarta Marburg and Ebola outbreaks throughout sub-Saharan Africa. Dr Callahan has also developed systems to counter Zika (ZIKV), Chikungunya and dengue, 3 viral diseases all transmitted by the same tropical mosquito.
FREE Public Event. Please register to guarantee your seat(s).
Presented by the Embassy of the United States of America in partnership with Royal Society Te Apārangi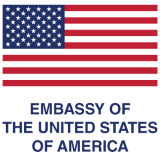 Views expressed at this event may not reflect those of Royal Society Te Apārangi.
* image: Where is Zika now? From Zika Foundation website