Electra Business Breakfast – B2B networking – Sponsored by Electra
About this event
Electra Business Breakfast is delighted to be hosting Rt Hon Jim Bolger who frequents Breakfast on a regular basis. Jim lights up a room with his smile and wit, yet in a moment he can disarm with his probing questions on any subject that crosses his radar. Known for his practical and principled style he is a progressive thinker.
Over the years he has said that neoliberal economic policies have failed. To hear this from a former National Prime Minister who pursued privatisation, labour market deregulation, welfare cuts and tax reductions – well that's pretty interesting but what is neoliberalism exactly? He was also nicknamed 'The Great Helmsman', after mastering MMP and governing in coalition with New Zealand First.
During COVID 2020 Jim published a book with author and journalist David Cohen called, 'Fridays with Jim – Conversations about our country with Jim Bolger'. It offers his candid reviews on his life and the state of the nation. Jim has been asked to speak from this perspective and to offer his views on what Kāpiti may look like in the next 10 years or so.
Start thinking about your curly questions now for Jim as he will be expecting them after the many, he has asked others at Breakfast over time. He may also have some books for sale.
Image Credit: Rebekah Parsons King
See you there! Book early to avoid disappointment.
Electra Business Breakfast is an independent networking programme that seeks to INSPIRE, CONNECT and ENGAGE, everyone is welcome. Hand sanitiser and COVID tracing code in-place at registration – please do not attend if you are feeling unwell – we recommend social distancing and turning on your bluetooth – seating 8 per table – limited to 100 – wearing a mask is fine.
#RtHonJimBolger #RetiredPoliticanNZ #Kapiti #Business #BusinessGrowth #BusinessNetworking #Inspire #Connect #Engage #ElectraBusinessBreakfast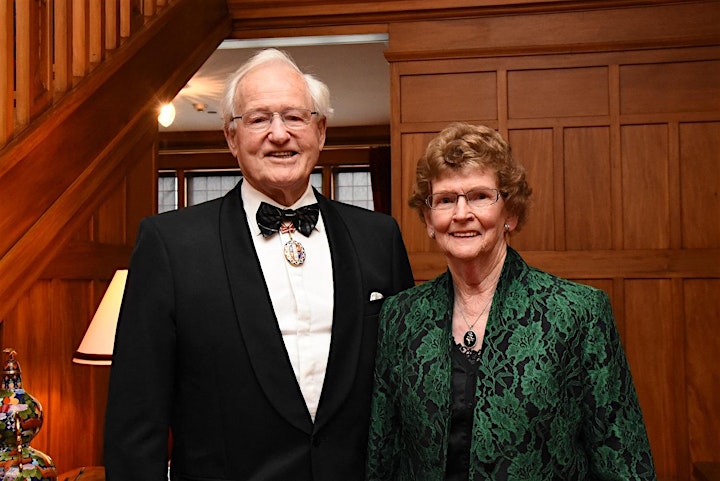 About the Speaker:
Rt Hon James Brendan Bolger ONZ
Born in 1935 to an Irish immigrant family in Opunake, Taranaki, now retired and the 35th Prime Minister of New Zealand, serving from 1990 to 1997. Before entering politics, he farmed in Te Kuiti. He was elected to Parliament in 1972 to represent King Country and he held many ministerial portfolios, including Minister of Labour, Minister of Immigration, Minister in Charge of the New Zealand Security Intelligence Service, and Minister of Maori Affairs.
He led the National Party for 12 years and he was also the first Prime Minister elected under the MMP electoral system. Jim favoured proportional representation but argued instead of MMP, for a second chamber elected on a proportional basis.
He presided over of significant Treaty of Waitangi settlements and international negotiations when NZ declared a 200-mile exclusive economic zone. He was instrumental in permitting weekend shopping and voluntary unionism and took a leading role in the international debate on nuclear disarmament, particularly in the Pacific region. He Chaired the Commonwealth Heads of Government meeting in New Zealand in 1995 and represented New Zealand at all of the Asia Pacific Economic Cooperation's Leaders Summits since 1993.
Jim has had a noteworthy career in politics for over 20 years and after resigning as a Member of Parliament in 1998, he became an Ambassador to the United States and remained in that post until 2002. He has Hon Doctorates' from Khon Kaen University in Thailand and from Massey and Waikato Universities, and was Chancellor of Waikato University for 12 years. He was also the founding Chair of Kiwibank and KiwiRail, and Chair of NZ Post and many others.
He currently is Chair of The Gas Industry Company which regulates the gas industry and recently took up position of Chair of The Coastal Panel that will advise the Kāpiti Coast District Council on coastal policy. He is married to Joan, they live in Waikanae, and their nine children have flown the coup. Joan's work in public life was recognised in 1997 when she was honoured with the award, Companion of the New Zealand Order of Merit (CNZM).
Organiser of Candid Observations About NZ with Rt Hon Jim Bolger ONZ
The Electra Business Breakfast runs every month of the year in Kapiti except in January and on the first Wednesday of each month.  Electra is the Exclusive Sponsor of the breakfast series and they contract Kapiti Business Projects to deliver an independent networking programme that seeks to INSPIRE, CONNECT and ENGAGE.
You may ask why Electra does this ........... Electra has been the long term Sponsor of the business breakfasts as it recognises that successful businesses are key to successful local communities.
Providing local business people an opportunity to network and to be stimulated and informed by a wide variety of speakers including business icons, economists, politicians, educators and social service providers to name a few is something that Electra is pleased to be able to make happen on a regular basis in Kapiti.
The Electra Business Breakfast compliments Electra's sponsorship of the Electra Business & Innovation Awards and helps to support other local business development initiatives and work by Kapiti Coast District Council, the Kapiti Coast Chamber of Commerce and others in the community.