Description
November 2014 Event
We look forward to seeing you at our next event!
Tuesday 4th November 2014 from 5:30pm at EPIC, 106 Manchester Street, Christchurch.
Free for members, $20 on the door for non-members.
Not a member? Learn about the benefits and join CSI
Having problems with this? Let us know right away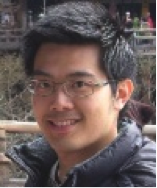 Alan Kan – NZ Technical Leader, IBM
Technical Stream: Streamline your Mobile QA Process
Testing mobile apps is a time consuming exercise – it is tedious to switch between devices and defect tracker and to capture screens and steps to recreate defects. Plus, the quality of mobile apps is more than just functional testing – it includes ensuring usability of the mobile application. How do we simplify this entire process of ensuring quality of your mobile application? Alan Kan will take you through common issues from mobile QA teams, and IBM's latest technologies to streamline the mobile QA process.
Alan is the technical leader of IBM Software Driven Innovation in New Zealand. He helps organisations to deliver software more quickly with better quality, lower cost and risk. He is also a lecturer at Unitec Institute of Technology, specialised in Agile and Lean Software Delivery. He has 13 years of experience in various roles in the software development process including business analyst, developer, architect, test manager and project manager.
A frequent speaker in industry events, Alan holds a Master degree in Information Systems from the University of Auckland. He is a certified Project Management Professional, an ICAgile Certified Professional and Authorized Trainer, and is an IBM Certified Expert in Collaborative Lifecycle Management.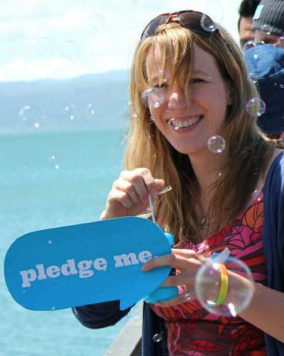 Anna Guenther - Chief Bubble Blower, PledgeMe
Business Stream: Putting the Fun into Equity Crowdfunding
Anna Guenther is the co-founder and Chief Bubble Blower of PledgeMe, New Zealand's first crowdfunding platform. Since launching 2 years ago, over 675 creative, community and entrepreneurial projects have raised almost $3million through PledgeMe. Anna has also worked for the New Zealand Government, MIT and Harvard, and completed her Masters in Entrepreneurship with a focus on crowdfunding.
In her day job, she focusses on building the crowdfunding community in New Zealand - and is constantly amazed by the passionate people she gets to play with. Half Kiwi, half American, she has travelled around the world for work – but always comes back to call New Zealand home.
In her presentation, Anna will talk about equity crowdfunding, provide international examples, apply it to the New Zealand context, and offer some "how-to" advice to anyone considering crowdfunding.
Organiser of Canterbury Software Cluster November Event