Canterbury's popular Young Bird Show & Education Day returns for it's second year. Learn all about keeping poultry & showing birds.
About this Event
Our popular Show & Education Day returns to educate and advise all things Poultry, Pigeons and Waterfowl. For the backyard chicken keeper, new exhibitor or seasoned regular, there's something for everyone! Learn all about how to care for your chooks. If you've never entered a Chook show but are keen to give it a go, this is a great starting point to learn all about it. Watch and listen to the Judges in action as they critique this season's young birds in preparation for the Winter Shows. Vet Jose will be discussing nutrition for your birds and available to answer any questions. Come along to this free event, BBQ lunch available for a small fee so please register your interest for catering purposes. Or if you fancy entering a bird or two, check out the entry details on our Facebook page event. We are providing a non-competitive environment for newcomers to learn, without the pressure of competing against regular show exhibitors which can be a little intimidating for someone new to showing.
Find our event on Facebook for more details: https://fb.me/e/2aCexWtvi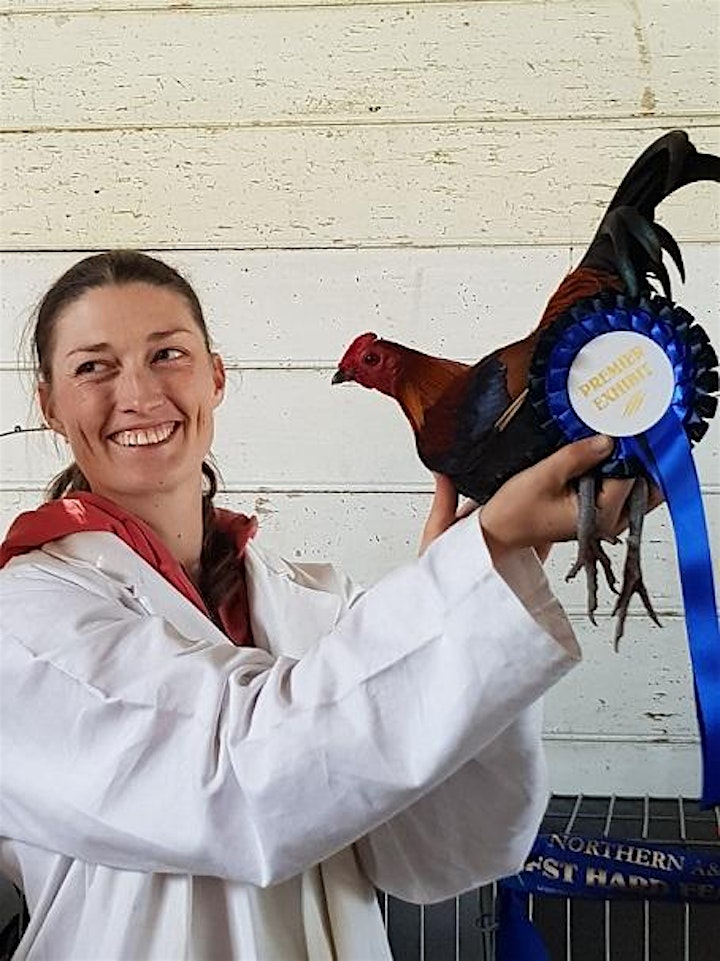 Vet Jose with the Best Bird In Show at the Northern A&P Show 2019.