Description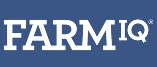 See how this farm software can help make your life easier.
FarmIQ software offers features to help:
The manager wanting to get the farm humming
The owner looking for a good return on investment
The person who does the farm bookwork
The person shifting the stock.
You get

Easy, efficient farm recording and reporting
Everyone can see what is happening and what needs to be done
Less writing, less typing and less double entry
All your farm information stored in one secure place
Covers your farm assurance and compliance.
Catch up with FarmIQ Business Manager, Libby Wood on the FarmIQ stand.
The Northland Field Days are at the corner of Awakino Point East Road and State Highway 14, Dargaville.