Description
Building law doesn't have to be BORING! - It can be practical, real and engaging.
Attend this power packed 2 day course if you want to:
Become an IQP or BWOF agent
Know your responsibilities under the building Act 2004
Understand how the BWOF, compliance schedule and 12A certificate fits together
Objective: This two day course will provide you with knowledge in, and understanding of, the building warrant of fitness regime. It will also outline the duties and responsibilities of an IQP and their role in keeping buildings safe.
One attendee said: "I don't think anyone should be given IQP certification without at LEAST this course!!"
Who Should Attend: New IQPs, building industry tradesfolk who want to become an IQP.
Format: Interactive workshop, building audit, discussion and review and assessment
Duration: 2 days (9.00am - 4.00pm)
We will cover:
5 IQP competencies:
(Refer Auckland Council application process)
IQP Registration guidelines Auckland City Council
Competency 1: Understand the Building Act 2004 and amendments - s3 purpose, s100-111 compliance schedule + building warrant of fitness, s164-168 Notice to Fix, 121-126 Dangerous buildings, 362A-363APublic use, Regulations - Infringements, Forms, Specified Systems.
Competency 2: Understand the key roles - owner, IQP, TA, BCA, courts
Competency 3: Read and interpret the Compliance Schedule
Competency 4: Write annual reports, 12A's and Report in Lieu's
Competency 5: Manage and direct technical personnel in respect to defects/remedial work.
Part 1: Commercial Building Consents and Specified Systems
Identifying and scoping specified systems

Overview of what each specified system is

What needs building consent

Producer statements and systems verficiation during installation

What to do about non-compliance

The Compliance Schedule Statement - form 10

Maintenance vs upgrades
Part 2: How to Read and Interpret Compliance Schedules
Translating the CS information into work practices and alerts

Form 11 – updating Compliance Schedules

Creating a new Compliance Schedule checking regime for a system

Who is responsible for what
Part 3: Onsite practices
Inspections and supervision

Who can do mainteance

Setting up on-site systems for you, your team, and owners checks

Deciding upon compliance and non-compliance / requirements and recommendations

Training building owners and occupants in what to do and what to look for

Onsite inspection and recording

IQP checksheets and on-site logbooks or "In the Cloud" records
Part 4: Reporting and paperwork
12A Certificates

Building Warrants of Fitness

Test sheets and certificates

Defect notices

Systems status reports

Council special forms (eg Auckland Council – report in lieu)

Certificates of Inspection and Reporting - Form 12As: what are they and how are they filled in

IQP records and annual reports
Part 5: Responsibilities of Owners, IQPs, Councils, and technical staff
The responsibilities and functions of Councils: TAs, BCAs

Owner / LKandlord responsbilities

The role of tenants and building occupants

Responsibilities and liability for IQPs and testing staff
As part of this course you will sit a knowledge assessment of the learnings which will be marked post-course.
Your expert facilitator: Paula Barnett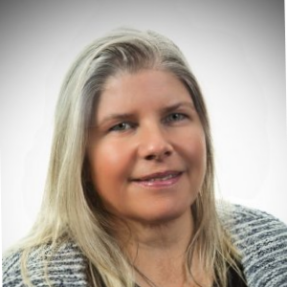 Paula is a "Jane of Many Trades". Harking back to the start of her career as a park ranger, rural firefighter and conservation worker on the West Coast of the USA.
She has professional experience working in New Zealand in the Facilities Management space overseeing the day-to- day operation and running of commercial properties in Wellington and Kapiti. Paula has just completed 2 years working as a Council Building Warrant of Fitness Auditor for Hutt City Council. In this role she
was responsible for applying the relevant sections of the Building Act from a statutory, advisory and enforcement capacity covering Building Warrant of Fitness compliance and development of compliance schedules.
She has audited hundreds of buildings, from hospitals to power stations, dairies to libraries. The auditor role is
not only a check of the building owner's adherence to the Building Code, but also that of the IQP's and the accuracy of their 12A Certificates, surveys and maintenance reports. In her role with HCC she also attended final inspections for Code Compliance and Certificate of Public Use with council Building Inspectors. She cares deeply about people, and her favourite question to ask in an audit is; "if there is a fire or emergency right now, how will I get out of here safely?"

Her memberships include; Association of Building Compliance, Facilities Management Association of New Zealand, and the National Association of Women in Construction. Paula has a Bachelor's Degree from the Evergreen State College in Olympia, Washington, USA.

Paula is a published singer songwriter (folk and jazz) and loves to play golf, tramp,
and she loves working with native timbers in her craft space at home.