Description
Do you want to become an IQP?

Do you know your responsibilities under the Building Act 2004?

Do you know how the BWOF, Compliance Schedule and 12A Certificate fit together?
Come to this course where the law is no longer boring it is practial, real, and engaging.
Here's what others have said
I don't think anyone should be given IQP certification without at LEAST this course!!
"Fantastic - will recommend more my my staff, colleagues to get on the next one."
Brent Evans, Thermal Solutions Ltd 
"Highly recommeded IQP Compliance Seminar, a must to attend."
Wayne Griffin, OPus International Consultants Ltd 
"Really professionally presented. Thorough, clear and well explained. Good real life examples."
Peter Casey,  Elevator Inspection Services
"I have and will advise more people in their field and trades to partake of one of these courses."
Peter Field, SGS 
Objective: This two day course will provide you with knowledge in, and understanding of, the building warrant of fitness regime. It will also outline the duties and responsibilities of an IQP and their role in keeping buildings safe.
Who Should Attend: New IQPs, building industry tradesfolk who want to become an IQP.
Format: Interactive workshop, building audit, discussion and review and assessment
Duration: 2 days (9.00am - 4.00pm)
Programme - Day One
Session 1     How the BWOF system works
The legal requirements - what does the Building Act have to do with being an IQP?
Compliance Schedules and Compliance Statements

Building Warrants of Fitness

12A Certificates
Session 2     Responsibilities of Owners, IQPs, Councils, and technical staff
The responsibilities and functions of TAs, BCAs, and owner / building occupants
 Session 3     The paperwork
Reading and interpreting Compliance Schedules

Certificates of Inspection and Reporting - Form 12As: what are they and how are they filled in

Letters in lieu

IQP checksheets and on-site logbooks

IQP records and annual reports

 
Session 4     IQP practices
Setting up systems for you and your team

Translating the CS information into work practices and alerts

Setting up on-site systems
Day Two
Session 1     Knowledge Assessment
You will sit a knowledge assessment of the learnings from day one
Session 2     On-site practices
Onsite inspection and recording

Deciding upon compliance and non-compliance / requirements and recommendations

Training building owners and occupants in what to do and what to look for
Session 3     FAQS by IQPs
Q and A session

We will run through the frequently asked questions from IQPS about this regime in practice

What to do about non-compliance
Your facilitator:                   Rosemary Killip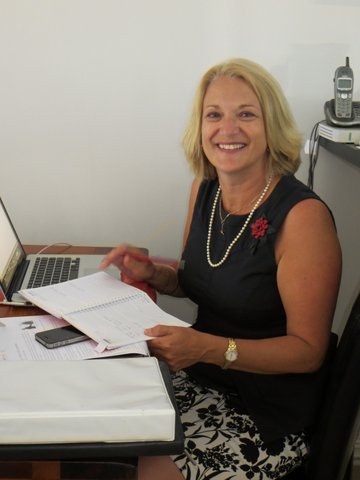 1 part building law 
+ 10 parts passion
+ 20 years with building compliance
+ 24 years educating adults 
= Rosemary.
Rosemary specialises in building law training. She brings with practical insights and wisdom from 19 years of working alongside building compliance staff, Council staff and building inspectors. She was even the very first education officer for the Building Industry Authority.
Rosemary brings with her substantial insider knowledge of how councils review and interpret the Building Act rules.  She is a highly experienced building industry compliance and training practitioner as well as a small business owner of 14 years.