Description
Learn a comprehensive system for changing Dyslexia.
The key difficulties change quickly, generalising to changes in learning, math and other subjects.
This course is for educators, parents, or anyone interested in working with children (and adults) one on one.
___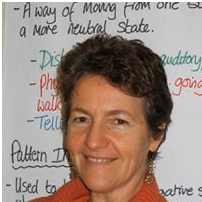 Karen Hall
(Teacher / Learning Support)
"Seeing this technique in action was an amazing experience. Seeing the look on the students' faces as they exerienced success was priceless."
Des, your dyslexia programme has amazed teachers at the first school I've worked at. We worked with 4 students aged 9-10 diagnosed with dyslexia, one of which also had Irlen Lenses. Within the first 90 minutes there was a significant change. The students moved from being disinterested to engaged (and excited). They gained a new sense of self belief which had a positive impact in all aspects of learning. It helped provide the motivation to keep extending themselves. Three different teaches observed the kids over various sessions and each was surprised that this could be changed and so quickly. This dyslexia programme is invaluable and needs to be made available to schools everywhere."
On this course you'll learn;
what dyslexia really is and how it works

a system that will change the childs belief in themselves

a process that will have them easily being able to remember and spell words

a system for picking up secondary problems
Children find this changes quickly for them and in a short period of time they are catching up and moving ahead with their education.
This programme is designed for use one on one. We are developing a group training programme that people trained in this method will be able to choose to become involved with to take this to a wider audience.
Attend all three courses at a discounted ate.
Parking
We have free parking at ALT Tower. And free overflow parking on two adjoing sites for the day.
Check our profile for trainings on:
Rapid Depression Treatment

Facebook Page: https://www.facebook.com/ShinnickDepressionAnxietyTreatment

Website: www.shinnickdepression.co.nz