Charles Jennings in NZ for 3 events - Workshop, Breakfast Brief and Webinar
Location
Otago House
Room 4.01
385 Queen Street
Auckland, 1010
New Zealand
Description
WEBINAR 22nd February 12-1pm
WORKSHOP 15th March, 9am-5pm - LIMITED TIME SPECIAL ONLY $995!
BREAKFAST BRIEFING 16th March, 7.30-9.30am
PRIVATE SESSION WITH CHARLES JENNINGS, 16th March, 1.30-2.30pm
Please scroll down for further information on the workshop, breakfast briefing, webinar and private session with Charles Jennings. Click TICKETS to register for any of these events.


W O R K S H O P
CREATING VALUE THROUGH 70:20:10 - THE PERFORMANCE DETECTIVE AT WORK
Facilitator: Charles Jennings himself, first time in New Zealand!
March 15 2018, 9am-5pm
Seats are limited to 50 so get in quick!

Are you a L&D professional or HR business partner with a passion for your profession? With an ambition to analyse and advise from a business perspective? To ensure you have a meaningful say at the management table through delivering measurable business impact?
Then the Performance Detective Workshop is definitely for you.
In many organisations, it's difficult not to fall into accepting solutions without analysis. This is often the case when managers have already decided the solution for a performance problem, and then simply ask you to deliver this solution. No analysis occurs. By learning how to analyse problems and opportunities at the system level, you will be able to provide real added value for your internal customers.
In their book '70:20:10 Towards 100 Percent Performance' Jos Arets, Charles Jennings and Vivian Heijnen describe five new roles necessary to effectively deploy the 70:20:10 methodology.
One of these roles is the Performance Detective.
"When people work, they start by carrying out tasks and end by achieving results. This seems the logical way to look at the situation, but when it comes to analysing business needs, you have to approach things the other way around: you start with the desired organisational goals, then work your way backwards through the results and processes to the tasks and external influences. This is the only way to understand which factors contribute to the desired results. The Performance Detective is responsible for carrying out a systematic analysis of performance issues, including the organisation itself, and identifies the root causes of such issues. The Performance Detective carries out business analysis, performance analysis and influence analysis. An effective Performance Detective adds real value by following a structured process and delivering"
This one-day workshop will provide you with opportunities to learn about, and carry out, the core tasks of the Performance Detective.
It has been designed to:
provide insight/encouragement for the L&D professionals and HRBP's to apply 70:20:10 effectively
create an opportunity to learn the steps/tasks in the Performance Detective role and apply them
allow the attendees to leave with confidence to apply some of the Performance Detective tasks immediately
The action-oriented workshop is structured into 3 parts:
success criteria for 70:20:10
the importance of the specific roles in the 70:20:10 methodology
how L&D and HRBP's can become Performance Detectives
It draws on action learning approaches.
Attendees will each receive a deluxe edition of the 70:20:10 Towards 100 Percent Performance book.


Sponsored by Docebo LMS






B R E A K F A S T
HRINZ BREAKFAST BRIEFING WITH CHARLES JENNINGS
SHIFTING PERSPECTIVES: Building High Performance in the Workplace
March 16 2018, 7.30-9.30am
High performing organisations understand that speed, agility and adaptability are the key drivers for success. Yet, across the world, organisations struggle to exploit the place where most learning happens, as part of the daily workflow.
Research suggests that managers who are focused and effective at creating development opportunities, and provide opportunities for feedback and reflection, lead teams that out perform others by up to 27%. That's an extra day's work from everyone every week!
When we add this to the global trend towards more flexible, open career models that offer enriching assignments, projects, and experiences rather than static career progression and the fact that virtually all CEO's (more than 70%) believe their organisations are facing disruptive change driven by digital technologies, and 70% say their organisations do not have the skills to adapt (Deloitte 2017 Global Human Capital Trends report), it is clear we are facing a 'perfect storm'.
This breakfast briefing will provide an opportunity to hear Charles Jennings explain ways to address this dilemma by moving from a focus on learning to one of performance, and from individual development to organisational development.
Sponsored by Human Resources Institute of New Zealand (HRINZ)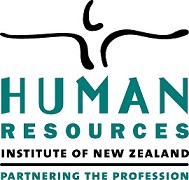 W E B I N A R
WEBINAR - FROM LEARNING TO PERFORMANCE: Creating Real Value using the 70:20:10 model
22 February 2018, 12-1pm
Facilitator: Charles Jennings
During this one hour webinar, Charles Jennings will explain the 70:20:10 model and methodology (what they are and what they are not) and explore the significant opportunities they create to provide a step-change for organisational learning and performance.
The webinar will describe how HR and L&D professionals are demonstrating real value to their executive boards by using the detailed 70:20:10 methodology developed at the 70:20:10 Institute.
This webinar will also provide insights for participants attending the 1-day workshop titled 'Creating Value through 70:20:10 – the Performance Detective at Work'.

Sponsored by Docebo LMS





PRIVATE SESSION WITH CHARLES JENNINGS
Charles Jennings 1:1 team briefing in your office
16th March 2018, 1.30-2.30pm - $2,900
Charles has offered an hour of his time for one New Zealand HR/OD/Learning team, that is interested in engaging with Charles on a more personal level. The format of this is flexible, and includes:
10 tickets to the webinar

10 tickets to the Breakfast

50% discount off the workshop

a signed book 'Creating Value through 70:20:10 – the Performance Detective at Work'.

A group photo with Charles
Email rustica.lamb@bloomtr.co.nz for more information. There is only one spot available and it will go fast, so please do get in quick!
SPONSOR OPPORTUNITIES AVAILABLE - please contact Nicki Turnbull on 027 548 4666 or email nicki.turnbull@bloomtr.co.nz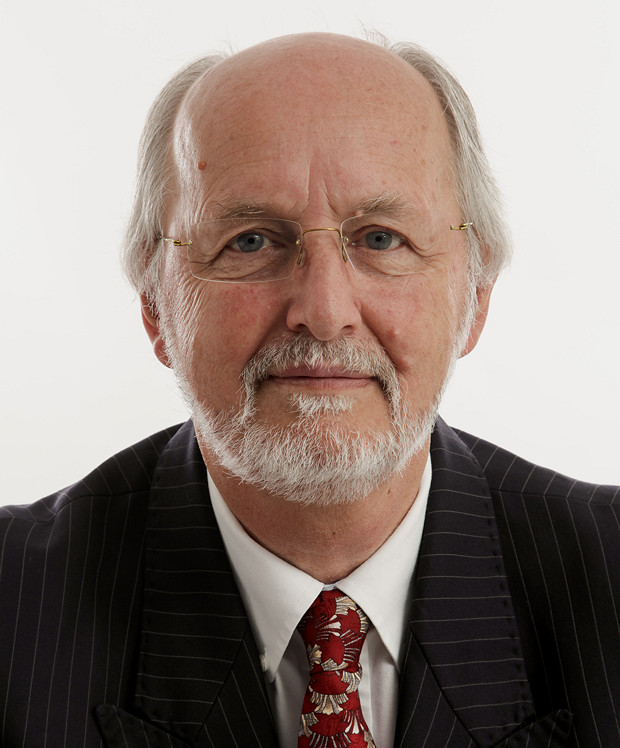 Charles Jennings
Charles Jennings is a leading thinker and practitioner in innovative talent, learning and performance approaches.
He is known globally for his work with the 70:20:10 model.
His career includes roles as a business school professor, as CLO for Reuters and Thomson Reuters, and as a member of advisory boards for international learning, performance and business bodies.
Charles works as a consultant to organisations around the world. He is co-founder of the 70:20:10 Institute which provides global services for improving performance.
Charles is a Fellow of the Royal Society for Arts (FRSA), a Fellow of the Learning & Performance Institute (FLPI), and a Fellow of the British Institute for Learning & Development (FBILD)