Chinese Alumni Club 2020 Entrepreneurship Series
About this Event
Chinese Alumni Club 2020 Entrepreneurship Series
The University of Auckland Chinese Alumni Club is delighted to present the eighth instalment of its annual Entrepreneurship Series, back by popular demand! The Club celebrated its 10th anniversary last year and has been running the Series since 2013.
On the Night
This year's panel discussion will explore the topic, Steering a business through challenges and uncertainty.
In these challenging and uncertain times, overcoming obstacles and navigating the twists and turns of constant change has become a way of life. You'll hear a diverse range of perspectives on business growth and development, from influencer marketing and fashion brands to AI and tech innovation through to medical services and corporate finance.
You'll come away with practical insights into what it takes to successfully manage a business through ups and downs – as well as tips on how to innovate business solutions that appeal to clients and consumers. From TV to tech, to more practical matters surrounding healthcare and accountancy, you won't want to miss it!
Special Guests:
Prof Jennifer Dixon, Deputy Vice-Chancellor (Strategic Engagement)
Prof Dawn Freshwater, Vice-Chancellor
Please note: This is an online event. A link to join will be provided ahead of the event. There is no cost to attend, but bookings are essential as places are limited.
Meet Our Panelists: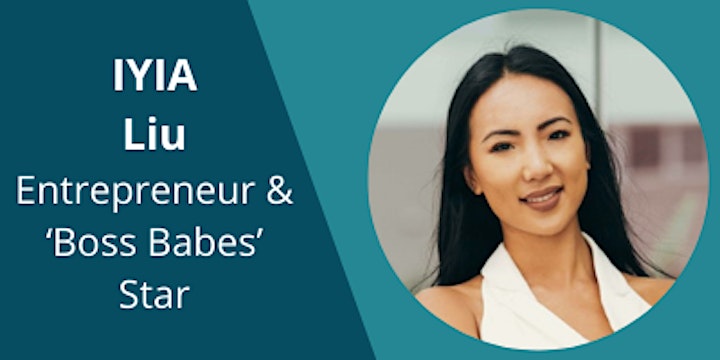 Iyia Liu is a NZ-based entrepreneur. At age 21, she founded the shape-wear company Waist Trainer, selling thousands of products per week to over 90+ countries around the world. In 2016, she founded supplement company Luxe Fitness, again growing it into a million-dollar global business within the first few months. In 2017, she founded e-commerce fashion retailer Bambi Boutique, and in July 2018 founded e-commerce gift box company Celebration Box. All told, Iyia's businesses have reached hundreds of thousands of customers.
Iyia has gone on to star in her own reality TV show Boss Babes touching on her life and business endeavours, currently airing on TVNZ On Demand and TV2. Iyia is also very passionate about helping others to achieve and succeed and founded the Girls in Business Organisation in 2017. The group garnered more than 50,000 NZ and Australian members within 1 year and has now become a string of networking and conference style events, to inspire others to achieve their goals and dreams.
Dr Jessie Liu is Director and CEO of Windsor Medical Centre and Director and Co-founder of Caring Clinic Doctors. After coming to New Zealand at age 15, she gained double degrees in Medicine (Otago) and Commerce (Auckland University). She worked in different hospitals and clinics prior to becoming the chief operating doctor at two large medical groups. She has extensive knowledge in primary health care both as a medical professional and in operational management. She joined Windsor Medical Centre, the largest Asian-focused medical centre in the Northshore, as one of two partners in 2011.
After five years of hands-on experience in operational management, she and her husband founded Caring Clinic Doctors group on Queen Street in Auckland in 2016. Aiming to provide a wider range of medical services utilizing new technology tools, Caring Clinic Doctors has attracted patients from the greater Auckland area, is currently in its fast-growing expansion phase.
Dan is the CEO of Spark 64, an AI agency that specializes in helping organisations leverage Artificial Intelligence. He has a PhD in bioengineering and was Chief Evangelist for StretchSense (acquired) where he developed cutting edge IoT technologies. He holds multiple licensed patents, has been featured on the BBC and is a graduate of the Stanford Business School. Dan is a KiwiNet Emerging Innovator and judge of the KiwiNet Research Commercialisation awards. He recently served on MBIE's investment panel for the COVID-19 Innovation Acceleration Fund ($25M).
Dan also chairs the University of Auckland's Return on Science Investment Committee and is a board advisor to the $106M Science for Technological Innovation (SfTI), National Science Challenge.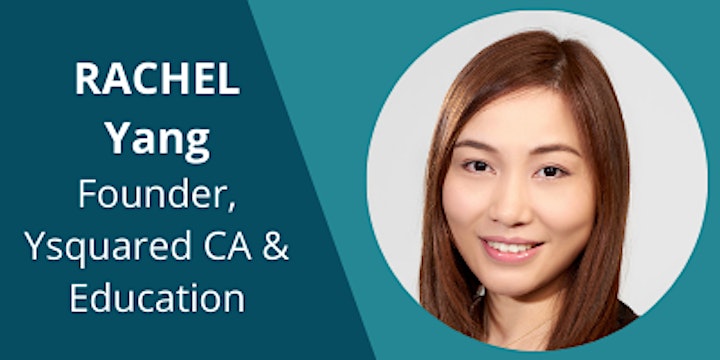 Rachel Yang is an accounting, tax, risk, and compliance expert as well as an ICE Angel investor. She is also an entrepreneur, founding Ysquared Chartered Accountants in 2016, Ysquared Education in 2017, and Trusted AML Services Limited in 2019. Through Ysquared, Rachel helps clients understand the NZ tax system and provides a wide range of tailored business development and tax advice. Ysquared was the finalist for Westpac Auckland Chamber of Commerce Awards in 2018 and 2019, and Rachel's community advocacy won her the 2020 Chartered Accountants Australia and New Zealand Young Regional Advocates Award for the Auckland/Northland region.
Before devoting her time to Ysquared and her other ventures, Rachel worked at IRD, Commonwealth Bank of Australia, Sovereign and AIA as a tax and risk specialist. Rachel also actively volunteers within the Chinese community, including coordinating the 2019 Chinese alumni Volunteer Impact Week project, mentoring international students, running several free career readiness workshops for students, and organising many free workshops and seminars to educate business owners on the NZ tax system.