Location
Carlton
1 Papanui Road
Merivale, Christchurch 8014
New Zealand
Come along to this free event & learn about all-things nutrition...& get your hands dirty making your own gut-loving sauerkraut!
About this event
One of the biggest challenges facing the hospo industry is of staff burnout. 
In this workshop you will learn how to increase your energy – how to meet the demands of our exciting and vibrant industry without building fatigue.
We focus on the nutritional side of personal energy, and explore practical ways we can protect and build energy, including dealing with shift work, appetite, mental health and resiliency, and meal planning!
Annnnnd.... for a bit of fun we'll be making our own gut-loving sauerkraut.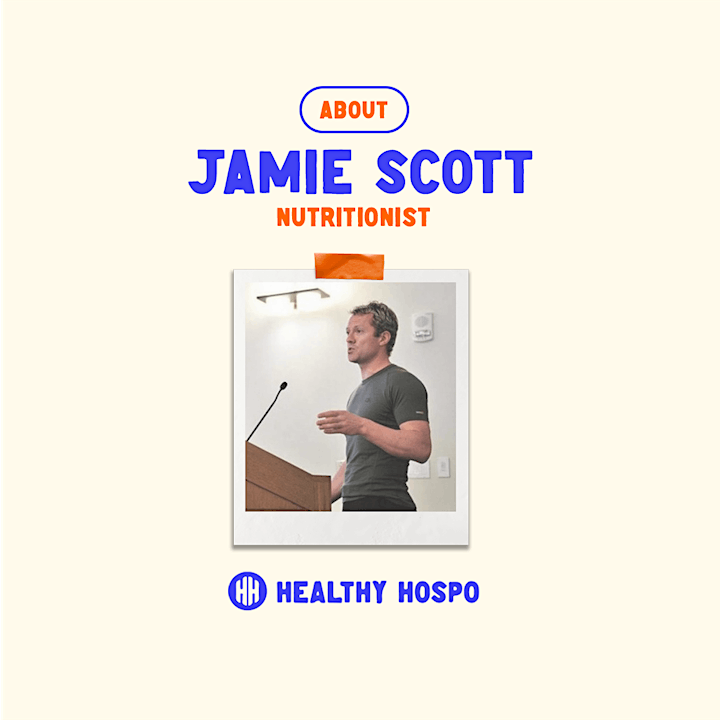 Jamie is a NZ Registered Nutritionist, with an extensive background in health and wellbeing education and coaching.  Having worked with everyone from those with serious health conditions to elite athletes, he identifies a common theme among all individuals – their struggle with energy. 
Jamie is very passionate about helping people better understand the fundamentals of health and nutrition, so that they can increase their energy and vitality for the life they want to live.
What It Costs:
Nothing. But if you can't make the event, please give us a few days' notice so we can adjust numbers.
What You Need To Bring:
A jar to take your sauerkraut home in!