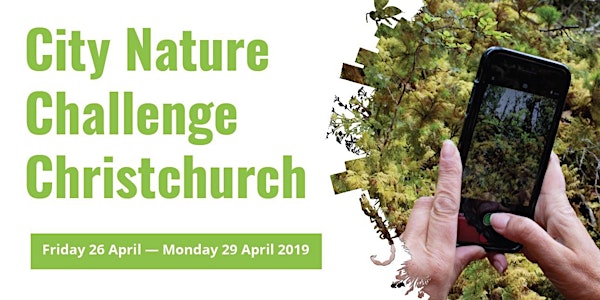 City Nature Challenge Christchurch 2019 - Field Trip Registration
Location
WEA Centre
59 Gloucester Street, Christchurch Central
Christchurch, 8013
New Zealand
About this event
Between midnight on Friday morning 26th April and Monday midnight 29th April, Christchurch City (including Banks Peninsula) is participating in the great global city nature challenge (https://inaturalist.nz/pages/citynaturechallenge-christchurch), along with 160 cities around the world. Christchurch is as rich in native plants, animals and fungi as our national parks. These co-exist with thousands of introduced species. Now is the time to show how we rate in the world in terms of biodiversity - one of key indicators of environmental and human health.
We will use the iNaturalist NZ – Mātaki Taiao platform (https://inaturalist.nz/home) to record as many species of all kinds, from camera+computer or phone app during this 4-day species speed date.
Some people will go out to their favourite species-rich haunts, including backyards, and get ticking; and you may also join us on one or more of 15 different field trips designed to capture that diversity.
Remember, the central purpose is to record as many species as possible from Christchurch City on the iNaturalist NZ – Mātaki Taiao platform during the 4 days, and to have fun exploring and sharing knowledge along the way.
We invite you to come along to any of the listed field trips (one per day), which you can view and select when you click "register". A koha may be invited to cover any transport costs.