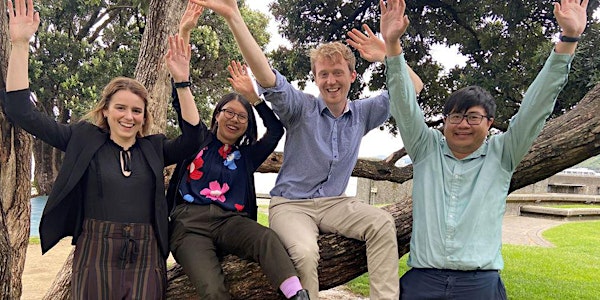 Climate Change Commission open Zoom series - Rangatahi for climate action
Climate Change Commission open Zoom series - Rangatahi for climate action
About this event
Are you a young person that wants to tell the Government what it should be doing about climate change?
Now's your chance.
Come along to hear from the Climate Change Commission's younger team members talk about their mahi, the future they want for Aotearoa, and how they are going to make it happen.
Then you can ask the hard questions and tell us what you want Aotearoa to look like when you're in charge.
We'll also have our expert Commissioner Catherine Leining with us to make sure your messages get straight to the top.
Join our online interactive session.
What: a session with the Climate Change Commission, the Government's independent advisor on climate actions.
When:12-1pm Monday 7 December 2020
How: register for a free ticket and join the climate conversation
Who: this one is for youth/rangatahi.
Questions: If you have any questions please feel free to email them through to engagement@climatecommission.govt.nz prior to the session
Tag and share with your friends (or your kids) and get them to come along