Description
KaiTahi Korero : Nourishing Dialogue
Collaborative Urbanism: innovation in housing and city-making
Nau mai, whakatau mai:

Jason Twill will introduce Auckland to the ways the sharing economy and collaborative housing are changing the nature of contemporary cities and offering urban cities more affordable and sustainable lifestyles.
Around the world community collectives are coming together to co-create multi-layered neighbourhoods that are affordable, intergenerational, economically diverse and socially connected. These citizen-driven and community-involved urban developments are disrupting the traditional approaches to urban housing and providing a means for more liveable, equitable and diverse cities across the globe. The evening discussions will focus on dynamic new housing and place-making models for cities premised on multi-functional, live-work-play space designed for social connection and economic practicality.
Discussions will explore the concept of Collaborative Urbanism as a new urban development paradigm which responds to several emerging lifestyle trends including the sharing economy, micro-living, live/work, the maker movement and collaborative living to create the ideal platform for a modern and affordable city living. From Baugruppe in Germany, cooperatives in Vienna and Nightingale Housing in Australia, Jason's talk will take us on a journey around the world's cities with examples of how these emerging models are changing urban landscapes and improving our quality of life.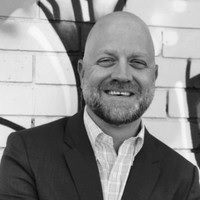 Biography-Jason Twill
With a career spanning over 20 years in urban development, Jason has been at the forefront of built environment transformation. His career experience includes delivery of sustainable mixedincome housing projects throughout New York City, delivery of Vulcan Inc.'s South Lake Union Innovation District in Seattle, Washington and serving as Head of Sustainability and Innovation for Lendlease Property, Australia.
Jason is founder and Director of Urban Apostles, a start-up real estate development and consulting services business specialising in regenerative development and deliberative housing models for cities. Its work focuses on the intersection of the sharing economy and art of city making.
In 2016, Jason was appointed as an Innovation Fellow and Senior Lecturer within the Faculty of Design, Architecture and Building at the University of Technology Sydney and leads research into regenerative urbanism, housing affordability, and property economics.
He is a co-founder of both the International Living Future Institute and Green Sports Alliance and originator of the Economics of Change project. In 2017, Jason founded and launched the City Makers' Guild, an education, advocacy and research group promoting more equitable and inclusive cities. Jason was designated a LEED Fellow by the United States Green Building Council in 2014, was named a 2015 and 2017 Next City Global Urban Vanguard and is an appointed Champion and advisor to Nightingale Housing in Australia.

In November 2017 Jason also presented at the Christchurch City Council in partnership with Te Pūtahi – Christchurch centre for architecture and city-making, New Zealand Institute of Architects and Regenerate Christchurch.