Collective Intelligence to address your entrepreneurial issue
About this event
Do you feel you don't talk much about what you are working on, where you are stuck, what you could need help with and support others with?
Do you feel you are stuck in old patterns, information and tactics, and need some fresh perspective?
How about having a diverse group of entrepreneurs and experts helping you with inspiration, encouragement, support and a broadened perspective?
Join us in a hands-on session, where
Attendees will be involved in a series of co-creation exercises and interactive discussions:
1. Each participant will get an opportunity to present a current challenge/question, and
2. Others will co-create as many ideas, inspiration and solutions as possible to connect unseen dots and help the presenter generate new possibilities and take action
While having heaps of fun-filled activities, inspiring each other and enjoying free coffee and lunch.
**Attendance is FREE, but space is LIMITED!**
Welcome and we look forward to seeing you on 19th June :)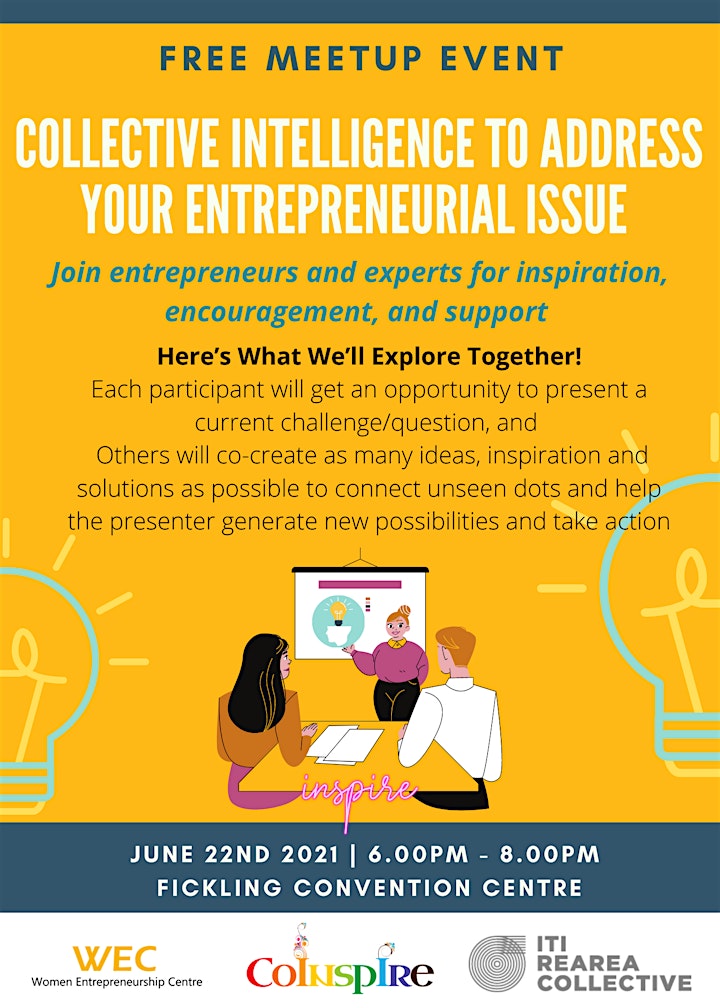 Organiser of Collective Intelligence to address your entrepreneurial issue