Event Information
Location
Welles Street
44 Welles Street
-
Christchurch, Canterbury 8011
New Zealand
The GoMedia Comedy Carnival is the World's southernmost festival of comedy, and it all begins here!
About this event
The Go Media Comedy Carnival is Christchurch's very own festival of comedy. With a vision for good comedy and an endless appetite for laughs, the Comedy Carnival is a melting pot of everything funny.
Our launch show will give you a taste of most of the shows on offer during the 2019 Comedy Carnival.
Show starts 7.30pm
MC: Shay Horay - The Famous Rubberband Boy
Tony Chestnut
Stephen Lefebvre
Craig Westenberg
Nathan Hedley 
Jonty Bennett 
Jo Ghastly
Ashton Brown
Tatjana T
Corey Humm
Jim Small
Mackenzie Mckenzie
Gerrit Gray
Snap presented by RuseWebsites
Drop dee the comic
Justin 'Rusty' White
Check out the rest of this year's line up at comedycarnival.co.nz and grab some tickets to help make 𝗧𝗛𝗘 𝗪𝗢𝗥𝗟𝗗'𝗦 𝗦𝗢𝗨𝗧𝗛𝗘𝗥𝗡𝗠𝗢𝗦𝗧 𝗙𝗘𝗦𝗧𝗜𝗩𝗔𝗟 𝗢𝗙 𝗖𝗢𝗠𝗘𝗗𝗬 as big as possible!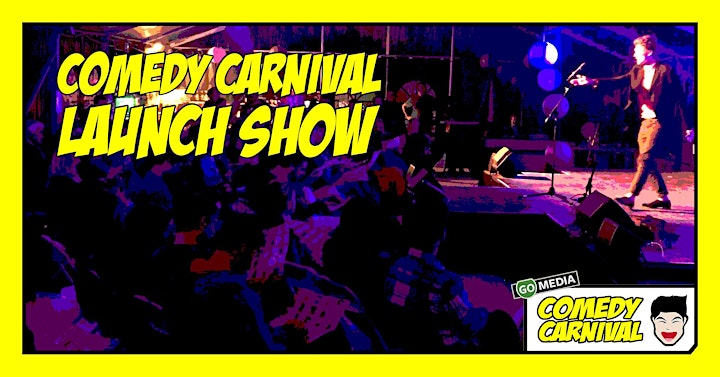 Date and time
Location
Welles Street
44 Welles Street
-
Christchurch, Canterbury 8011
New Zealand