Coming Together on Common Ground: North Hamilton
Description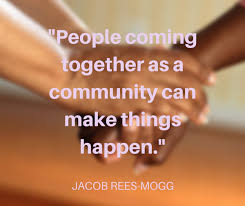 What would help you to feel connected to your neighbours in a way that enhances your sense of support, belonging, and safety where you live? What are those things you wish you had in your neighbourhood that by working together with others could make it happen?
Perhaps you like to garden and wish to swap plants or gardening help. Perhaps you're the parent of small children and are looking for other families for playdates or to support each other as parents. Perhaps you enjoy making crafts and looking for others to create with. Perhaps you have a small business and want to localize your customer base. Perhaps you'd like to practice your English or get exercise with a walking partner? The possibilities are endless as to the support and sharing we can give one another once we are connected and know each other better.
We start with a potluck so bring your favourite cultural or family dish to share. We will then be guided through a series of fun discussions, games, and activities that will leave you feeling more connected with your neighbours and inspired about where you live.
For children 12 and under, there will be a special children's programme with experienced Child Minders. So, bring your whole family. Participation is free.
If you would like to be involved in planning, decorating, leading an activity, recording, or some other skill, please contact the organiser, Samantha.
Note: There will be four "Coming Together on Common Ground" events in Hamilton--one in each of the four corners of the city. This event is aimed at those living in the Northern part of Hamilton.