Seven Classes in Deepening Divine Communion
About this event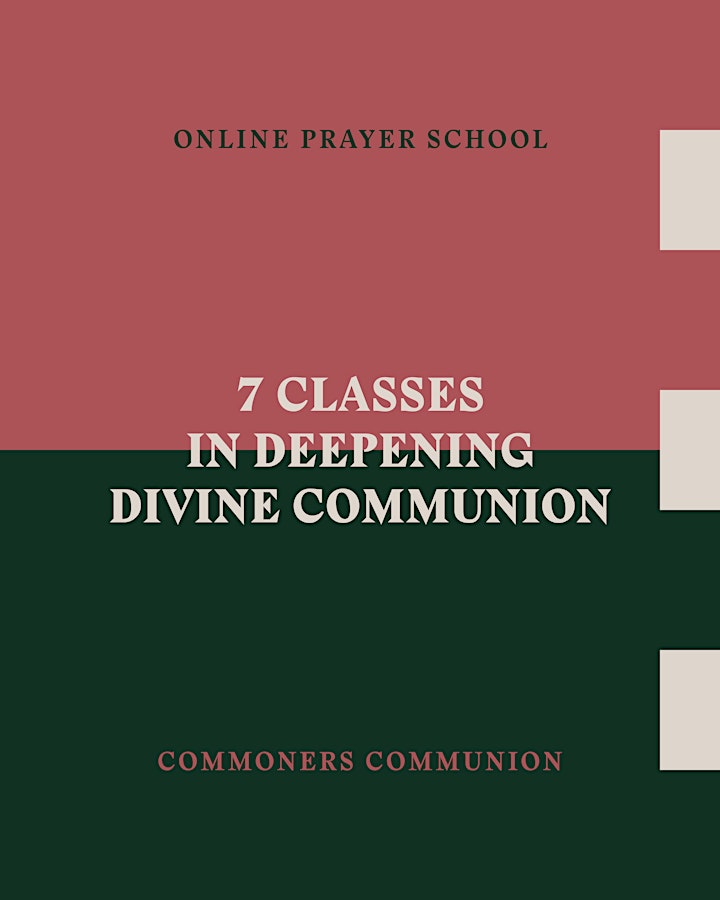 This course will run seven consecutive Tuesdays beginning on August 10, 2021 7.30pm (Central Time) each week.
This online school is an introduction into ways of seeing and experiencing God. The first three classes will look at the wider cultural context that has formed our understanding of how we know God and ourselves.
The last three classes will give an overview of some prayerful practices including silence, solitude, listening prayer, contemplation/meditation (and more) and how we can look to live a healthy, balanced diet of prayer and communion with God.
All classes will be conducted on Zoom and will include prayer, teaching and a class Q & R to finish.
Each class will be 1.5 hours long.
We'll be exploring the following topics:
A Swell of Noise
Historical/cultural hurdles for communing with God in our day
Becoming Whole Humans
A vision for our humanness in communion
Ways of Seeing & Knowing
Exploring the languages of God and how he is felt
Prayer Practices
Forms of prayer that foster union and awareness
Prayer Rhythms
Building a lifestyle of prayer
The Two Hands of Prayer
Formation and Inspiration in our communion with the Holy Spirit
There are no professionals in prayer, only fellow pilgrims. This school is my way of sharing from one pilgrim to another in the hope we may leave the conversation more in love with God at the end of it.
Any further questions please feel free to email me: strahan@commonerscommunion.com.
Please note that tickets are non-refundable.
Much love,
Strahan.