Description


Be heard, Understood, Get The Results You Need
Your roles are often full of complex and VITAL conversations, both internally and externally. There are many ways we communicate in any one day now, and it can be overwhelming, full of conflict and even negative
Clear communication can avoid confusion, costly mistakes, un necessary conflict and empower everyone to do their job to the best of their ability.
Get better at those tricky but essential conversations that are potentially challenging but needed to avoid greater issues down the track.
Who should come:
Those who need to communicate in complex or difficult situations, Managers, Inspectors, BWOF officers, Team leaders, Building Control Admin staff, Those responsible for regulatory control
In this fast paced 1 day workshop, we will practice those conversations that challenge you the most and find a new way to say what you have to say and get stuff done that is legal.
You will also be able to get a better understanding of how others communicate and learn some key skills, techniques and insights.
Module 1: Communication for better results
Topics include:
Methods of Communication - everyone is different - 'one size' doesn't always fit all when it comes to how we communicate with others - in the building industry different situations will require different approaches.

Communicating Effectively - What works and what doesn't, how we can get others to effectively understand what we need them to. The appropriate fit of various media, when to TXT, Email or when to pick up the phone

What gets in the way - Some of the things that STOP and get in the way of great communication and how to not only become aware of them in others and yourself but how to break them down and move on

Get Your Message Across - practical and hands on we will work through some real scenarios together so you can feel more confidently equipped to have conversations you are avoiding
Module 2: Dealing With The Conflict
Topics include:
Recognising Potential Conflict - The difference between conflict and a healthy robust discussion -pre-planning discussions you need to have - tools and ideas to identify things before they hit

Responding to Conflict - How we naturally respond, how others respond and how we would like to respond - ideal outcomes and scenarios - what is useful and what is not so useful

Resolving Conflict - Moving beyond conflict, through to the other side, for the most ideal solution and outcome for both parties, understanding when there is room for negotiation and compromise and when there is not and how to manage this

Managing Yourself - When our own communication changes, often this has a ripple effect, how we manage ourselves in conflict situations, taking care of our needs, drawing lines, boundaries and ways to say 'no' nicely

Finding Solutions - How solutions may not look like we want them to but may still bring results, clear negative vibes. Ways of preparing, communicating and settling for solutions. Flexibility and when it comes in handy. The art of facilitation and why this can help in tricky conversations



Your expert trainer: Jen Tyson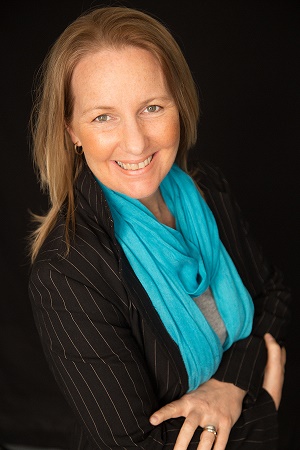 Jen has many years of experience in business growth and management strategy, she enjoys coaching, and training business owners and their teams to grow and thrive. Jen is often able to bring better clarity, focus and productivity to owners facing/implementing change or wanting to experience a new level of growth, includes managing conflict, effective communication, conflict management and healthy teams.
With just as many years as an active leader, team member and board member in various volunteer organisations, her experience in effective communication and conflict management extends well beyond the world of business and employment.