Description
About the Workshop
Do you find yourself trapped in futile, petty arguments? Being misunderstood or not heard? Feeling resentful and unable to say 'no'? Confused about how you feel and what you want? Suppressing your feelings until you explode?
Many of us do. Most of us were never taught at school how to manage our own feelings and communicate with others, and we spend the rest of our lives suffering the consequences.
This course, based on the principles of Nonviolent Communication (NVC) developed by Marshall Rosenberg, (www.cnvc.org, www.nvc.org.nz ), will help you to understand how your perception is affecting your feelings, and transform how you are thinking to create more ease and harmony with yourself and others.
NVC offers principles, language and communication skills that strengthen our ability to remain human, even under trying conditions (yes – even when your buttons are being majorly pushed!)
Price
This workshop is $220 plus dana/koha for the facilitator. The $240 covers all your meals and accommodation. Sally's fee is not set and consists entirely of your Dana offering. Dana (meaning generosity) invites each person to offer according to their means and what the retreat has been worth to them. Dana payment is given at the end of the retreat. This can be in cash, cheque or by internet banking – an account number will be provided. (Please note: there is no Eftpos at Tushita Ashram)
Workshop Facilitator – Jocelyn Kennedy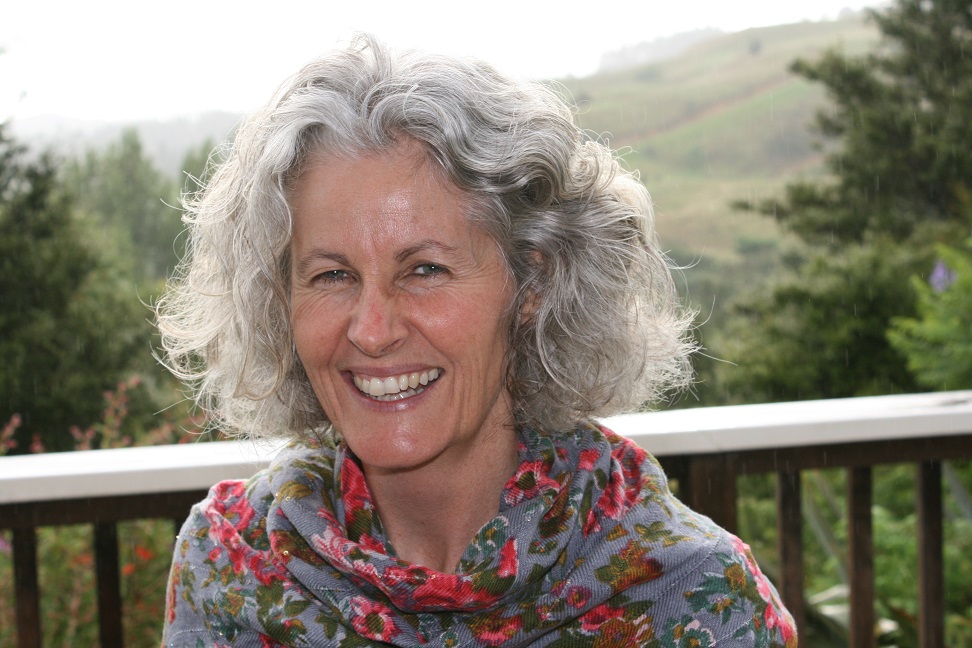 With a background in teaching, Jocelyn has over 25 years' experience facilitating groups, personal growth workshops and one on one coaching. She discovered Nonviolent Communication (NVC) in 2005, and was so inspired by its transformational potential that she went on to train as a facilitator with Marshall Rosenberg the founder, and many other trainers in the US, Australia and New Zealand.
In 2009 she co-founded NVC Aotearoa (www.nvc.org.nz), a charitable trust established for the support and growth of NVC in Aotearoa NZ, and served as chairperson for 3 years.
She is the director of Communication for Life, (www.communicationforlife.co.nz) and offers communication trainings through general public courses, Domestic Violence and Sexual Abuse agencies, Mental Health organizations, NGOs, businesses, schools, pre-schools and with teens. She also offers one-to-one, parenting, couples support and NVC mediation and coaching for families and community groups.
In more recent years, what she is able to offer others has been enriched by the deepening understanding of Life that is growing in her through her study with Wisdom Masters Yanchiji and Arohananda Ma.
"Jocelyn mediated a series of sessions between myself and the father of my first child… She was brilliant at helping us tease out the issues that we were dealing with, and throwing light on them in a way that allowed us to progress much faster than I would've expected. While the gentleness that one might first meet in Jocelyn was certainly a part of our sessions, she was also direct and challenging when this was required. In this way, I see Jocelyn as really committed to helping people face the juicy stuff that needs to be addressed for genuine change to take place."
Meg Stone
"Jocelyn's authenticity, lightness and humour are so inspiring. Her depth of understanding of NVC is very apparent and her 'realness' and regard really shine through."
Yavanna, Hawkes Bay, NVC course participant