Description
Refresh, renew and keep up-to-date on all matters of building compliance
This Forum is for: -
Staff working in Compliance, Companies, IQP firms, and IQPs, Council staff working in BWOF Compliance, Compliance Schedule writing, Managers of IQP registers, Facilities, Managers, Asset Managers, Building owners and owners agents.
Programme:
Session 1 Building Compliance
Overview of changes to the MBIE written Acceptable Solutions
Law changes and updates
The impact of Certificates for Public Use on BWOFs
Session 2 Access Compliance
How to do a quick access audit - gap analysis of an old commercial buildings
Session 3 BWOF Compliance
Commercial building consents and verification (or NOT) of specified systems
Making a gutsy Form 11 amendment submission
Session 4 Fire Compliance
The impact of changes to the Fire docs on BWOF Compliance
Are fire engineers doing their job?
Who is making sure the fire systems comply ?

Session 5 Health and Safety Compliance
This session will focus on Asbestos awareness - what an IQP should notice and report on when doing maintenance on old systems (eg HVAC, electrical, etc)
Session 6 Pool Compliance
Overview of Pool Rules changes, new F9 code clause and acceptable solutions
Your Forum Facilitator: Paula Barnett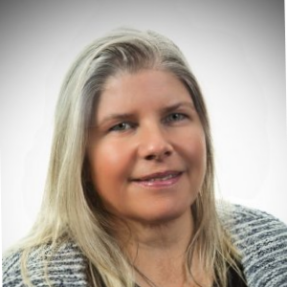 Paula is a "Jane of Many Trades". Harking back to the start of her career as a park ranger, rural firefighter and conservation worker on the West Coast of the USA.
She has professional experience working in New Zealand in the Facilities Management space overseeing the day-to- day operation and running of commercial properties in Wellington and Kapiti. Paula has just completed 2 years working as a Council Building Warrant of Fitness Auditor for Hutt City Council. In this role she
was responsible for applying the relevant sections of the Building Act from a statutory, advisory and enforcement capacity covering Building Warrant of Fitness compliance and development of compliance schedules.
She has audited hundreds of buildings, from hospitals to power stations, dairies to libraries. The auditor role is
not only a check of the building owner's adherence to the Building Code, but also that of the IQP's and the accuracy of their 12A Certificates, surveys and maintenance reports. In her role with HCC she also attended final inspections for Code Compliance and Certificate of Public Use with council Building Inspectors. She cares deeply about people, and her favourite question to ask in an audit is; "if there is a fire or emergency right now, how will I get out of here safely?"

Her memberships include; Association of Building Compliance, Facilities Management Association of New Zealand, and the National Association of Women in Construction. Paula has a Bachelor's Degree from the Evergreen State College in Olympia, Washington, USA.

Paula is a published singer songwriter (folk and jazz) and loves to play golf, tramp,
and she loves working with native timbers in her craft space at home.