The wait is over, the Congolese community of Hamilton ( Mbanza Kongo) has never celebrate they Independence Day or neither share Congo story
About this event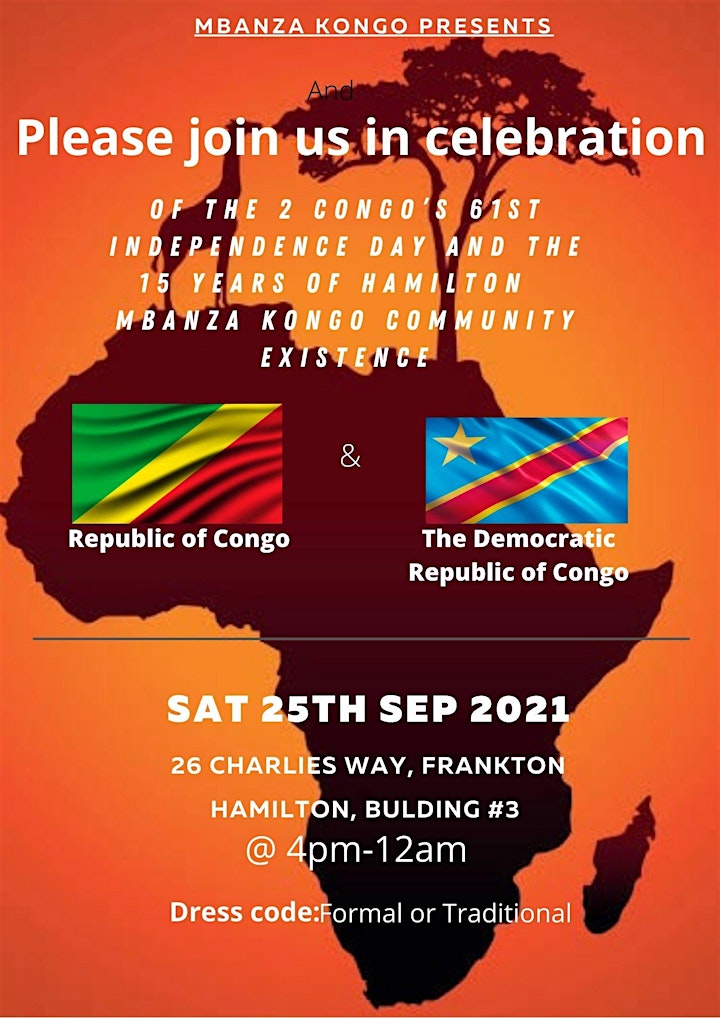 Hola Hola Hola!
The wait is over, the Congolese community of Hamilton ( Mbanza Kongo) has never celebrate they Independence Day or neither share they Country's story to the rest of New Zealanders, so this is the first in 15 years of the community existence and trust me you don't want to miss this.
There will be Congolese dance performances, traditional dance, hip hop , afrobeat, guest speakers and more,
Come along to learn more about Congolese culture and history.
What you have to do is just to get your free ticket and SAVE THE DATE. just clink the link below to get your free ticket.