Connected - Exhibiting at ITENZ Conference 2019
Description
We are delighted to invite you to the 2019 ITENZ Conference held in Auckland this year. Enjoy the opportunity to access this unique conference, one that connects PTEs and brings together those leaders that drive quality tertiary education outcomes from across New Zealand.
You won't find a better opportunity to engage your business with the PTE sector and there is even more for you:
More flexible: Standard exhibition stands are available with the added bonus of a being able to customise option. If you wish to make a bigger impact larger stand options are available, please contact us regarding this.
More participants: With the conference returning to New Zealand's largest city, this is your chance to showcase your organisation to a broad range of delegates.
More facilities: This year's offer includes a spotlight to make your stand more visible. Black panels and fascia company name board will be provided as usual. In addition, we can support your design ideas to creatively customise your stand. (extra charges will apply).
Exhibition Information:
Time:
09:30-17:00 on 10th September 2019
09:30-15:30 on 11th September 2019
Venue: Jean Batten 1 in Holiday Inn Auckland Airport
Exhibition standard stand includes:
2.4 x 1.8m display space for 2 full conference days

Black velcro walls 2.0m tall, side panels will extend out 1.2m

Fascia sign with company name

150w Spotlights - Wall Mounted

Power and free Wi-Fi access

Refreshments: (morning tea, lunch and afternoon tea for two onsite staff). Please contact Stuart (Stuart.Challis@wintec.ac.nz) if you would like to have more staff work on site.
Floor plan of Exhibition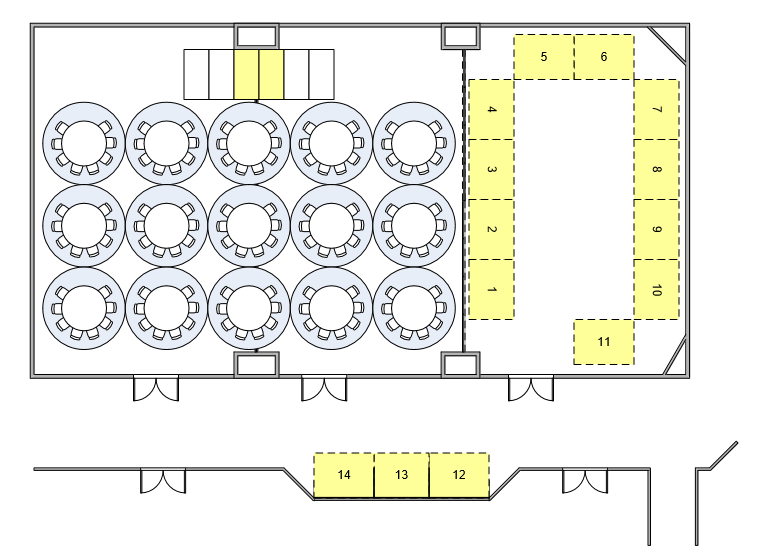 Exhibition Hire is the contracted company to assist with the design and build of your customised exhibition stand. They have a great range of additional furniture and accessories if required (Get the Service Catalogue). To order these, please contact Chelsea Orchard directly at chelsea@exhibitionhire.co.nz.
Opportunities to build relationships with conference delegates - ITENZ Awards Dinner tickets!
Conference exhibitors are welcome to attend the awards dinner following the first conference day at 7 pm on the 10th September 2019.
These tickets can be purchased as an addition, when you confirm your exhibition booking.