Actions and Detail Panel
Courageous Conversations
Tue 30 May 2017, 9:00 AM – 12:00 PM NZST
Description
Join us for this workshop on 30th of May 9.00am - 12.00pm.
Speaking up when the time is right, to the right person and in the right manner takes courage. It's being able to tell someone that they're underperforming, or telling your boss they're on the wrong track. It's speaking up to help someone, not to undermine them.
Many managers would prefer not to discuss poor performance or deal with unacceptable behaviour, especially when friendships are involved. But turning a blind eye won't fix the issue and it won't help the other person or the organisation in the long run.
This tackles our fears and helps managers find ways to say what needs to be said in a constructive and supportive way.
Outcomes of the workshop:
Preparation is essential before delivering negative information
Choose the right time to speak up
Stay objective during the discussion
Encourage people to find a solution to the issue
You'll come away being confident:
Giving better, more objective and constructive feedback
Letting the team know where they stand
Keeping the team informed
Removing roadblocks to better performance
This is an intimate session with likeminded leaders, managers and business owners, where you'll have the opportunity to take learnings straight back to the workplace.
Facilitated by Mike Kensington
I have been lucky to have had an awesome career in HR and business. I have had the opportunity to work with some brilliant people, in a variety of organisations and with responsibility for delivering really positive business outcomes. I have worked across a number of industries, including retail, financial services, consulting, local authority, tertiary education and SME's, and particularly enjoyed working with a wide range of leaders, from Executives and Senior Managers, to frontline team leaders and newly appointed Managers.

My passion lies in helping people understand how they can be more effective, and successful in what they do at work, and ultimately, more satisfied in their lives. I enjoy facilitating business outcomes, working one on one through coaching around a particular issue, mentoring people through business dilemmas, or developing a range of solutions to help develop both leadership and management capability.
Outside of work I love my rural lifestyle and with my wife play an active role in the lives of my two great kids.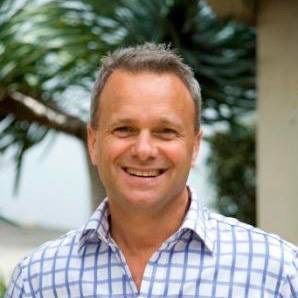 Date and Time
Location
Pod Consulting
Unit 24, 2 Bishop Dunn Place
Botany South
Auckland, 2013
New Zealand