Description
Registrations will become available* on 24 June, 11am.
NOTE: Please be ready to sign up promptly at 11am to grab a spot! And if, for some reason you have registered and will not be able to attend the event anymore, please do let us know ASAP so we can free up your ticket for people on the waitlist - Thanks!
* To be prompted when tickets become available, feel free to sign-up to the newsletter »
---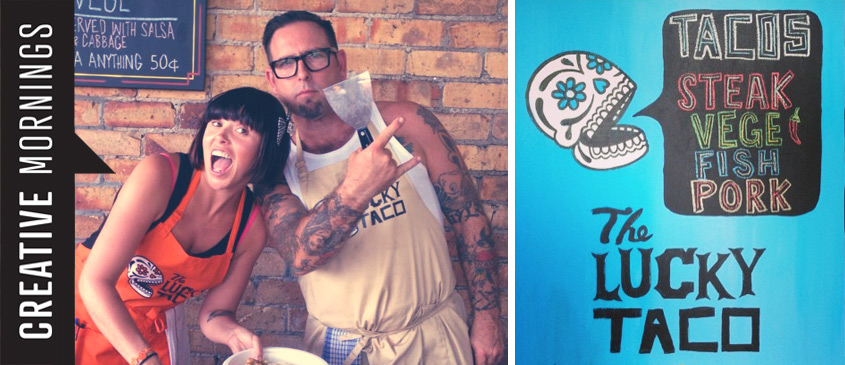 EVENT DETAILS
CreativeMornings /Auckland with The Lucky Taco
Friday 28 June, 8:00am - 9:30am
Q Lounge
If there's one thing we love more than creativity at CreativeMornings... It's food. And it just so happens that food is this month's global theme! We are super lucky to have Sarah & Otis Frizzell from The Lucky Taco sharing their creative journey, unique experience and inspirational insights with our CreativeMornings community.
With backgrounds in advertising (Sarah) and graffiti art (Otis), both are incredibly creative professionals in their own right. And now they have decided to combine their considerable talents for a new creative venture, The Lucky Taco - So, what is it?

"Well, when we were in the States in August 2011, we were struck by the amount of tasty and diverse food available from food trucks. Not just any old trucks – super cool, funky eateries on wheels.
As passionate home cooks, we thought it'd be cool to do something similar in New Zealand. The food truck concept is HUGE in the States, and gaining momentum in Australia, but hasn't really hit Aotearoa yet. There are a few popping up, but none of them have the same aesthetic as the classic Californian Taco Trucks."
Read more about The Lucky Taco story here »
---
SPEAKER BIOS
Sarah Frizzell:
Sarah graduated with a first class BA honors in Visual Communication from Edinburgh College of Art. During her studies Sarah was immersed in the alluring bright lights of Saatchi & Saatchi, where she went on to work at (and sometimes win awards) at several ad agencies; Leith agency Edinburgh, The Bridge Glasgow, DDB Auckland and Colenso BBDO. Then, her life changed when she got married to the best person she had ever met…
Otis Frizzell:
A man of many talents. An artistic innovator, style leader, artist, hip hop performer, radio personality, tattooist, graphic designer and chauffeur to the stars and a success in every pursuit, he is one of the true stars of New Zealand's alternative universe. Otis's diverse, impressible talent and colourful personality makes him the long-standing high profile creative professional he is today. As a solo artist and art collaborator, Otis is now enjoying life as a full time artist, print maker, illustrator and taco maker.
Watch 'Art Time' with Otis here »
---
GLOBAL THEMES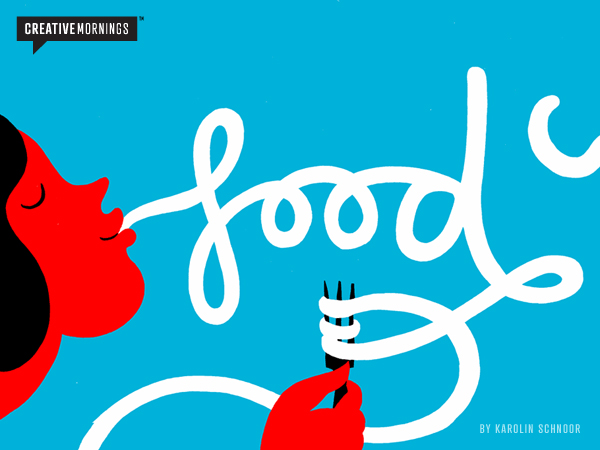 JUNE = FOOD

Drew Smith selected the theme and the talented London-based illustrator Karolin Schnoor created our monthly illustration. A few speakers from our 50 participating cities include Amy Kaherl & Nicole Rupersburg (Detroit), Michael Hebb (Seattle) and Markos Grohmann (Munich).
---
BREAKFAST SPONSORS
---
VENUE HOST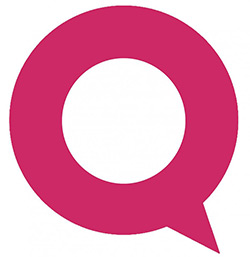 Our venue host for this month,
Q
, is an inspirational, flexible venue, a good place to eat, even a place to experiment. But it's also a diverse bunch of talented people, who by growing, operating and patronizing such an adaptable theatre space, sustain a whole bunch of other talented people.
Q
is a community that connects performing arts and creative industries.
Artistic experiences that transport people out of the everyday, that's what Q do.
---
ABOUT CREATIVEMORNINGS

CreativeMornings
is a free monthly morning gathering for creative types. Each event includes a 20 minute lecture, followed by a short group discussion. The Auckland gathering begins at 8:00am with the speaker presentation starting at 8:30am and everyone taking off for work by 9-9:30am.