Have your US or UK uni questions answered in this weekly conference call with Crimson staff, recent admits and special guests.
About this event
Are you a student, parent or educator and wanting to chat about the US and UK university pathway?
Join a weekly conference call to get your questions answered by Crimson staff or hear about the journey of recent admits to leading universities.
The topics we cover completely depend on what you're looking for answers to but our team will be able to cover topics including:
The US or UK application process
The academic standards to aim for
Extracurricular examples or ideas
The impact of COVID-19 on applications
Sport scholarship pathways
Applying for financial aid
The benefits of studying overseas
Employment opportunities for Aussies overseas
University strengths and cultures
Crimson Education services and more!
Why chat with us? Crimson Education has supported students to secure 1100+ offers to top 50 US colleges including 200+ offers to Ivy League colleges and nearly 100 Oxford/Cambridge offers. When it comes to applying for competitive universities, make sure you're speaking to experts.
Here's a review of Crimson Chats from recent attendee, Mihika from Sydney.
"The call is a really great way to understand the process involved with applications to the US and UK as well as when to sit the SATs and information regarding it. It gives a very one-on-one and professional feel and allows you to ask direct questions. The discussion call is the first step towards your dreams of attending university in either USA or the UK and makes the whole journey feel so much more achievable!"
Register to receive the video conferencing link - join for the full hour or just stay for a few minutes to get the answers you're looking for.
Visit our online resources to learn more:
Crimson Education YouTube channel
Crimson Education Facebook page
Crimson Education COVID-19 Updates
See you on the call!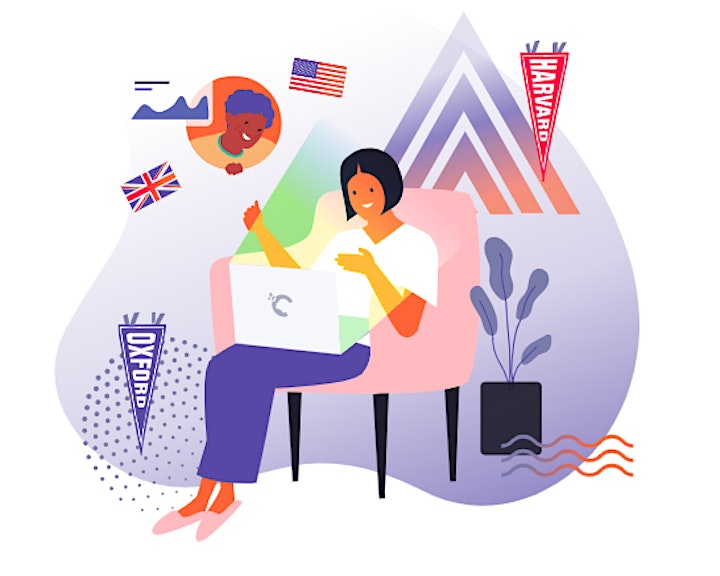 Organizer of Crimson Chats : An Online US & UK Uni Discussion
Crimson Education is a global private tutoring and mentoring company specialising in US & UK university admissions. Crimson Education is a member of international counselling associations IACAC and NACAC and upholds their ethical standards of international counselling.
Visit our website for blogs, free resources or to request a meeting with a Crimson Academic Advisor.