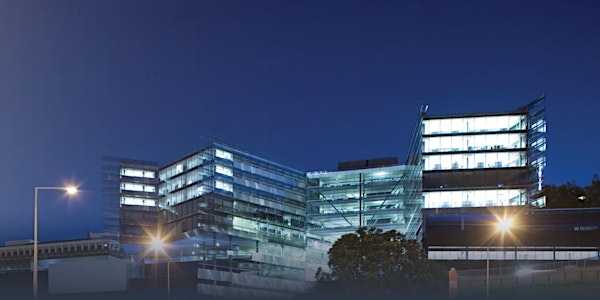 CSCM Presents: Food Waste Minimisation in New Zealand Supply Chains
Location
Remotely via Zoom
Remotely
Via Zoom, Auckland 1010
New Zealand
Food Waste Minimisation in New Zealand Supply Chains
About this event
You are invited to hear from a panel of speakers at our next event on Thursday, 7 October.
Michal, Gavin, and Karen will talk about food waste minimisation at different parts of the supply chain, from manufacturing to end consumers. They will share their experience with food waste minimisation, paying particular attention to recent innovations and the effect of COVID-19.
Date: Thursday 7 October 2021Time: 1 – 2 pm
Location: via Zoom
Panel: Michal Garvey (Founder and Director, Foodprint), Gavin Findlay (CEO, NZ Food Network) and Karen Titulaer, (Head of Legal, Risk and Sustainability, Villa Maria)
Biography
Michal Garvey
started Foodprint because food is made to be eaten. This might seem obvious, yet globally we throw away one-third of the food that's produced. As this food decomposes, it contributes to the climate crisis through its methane emissions. In the hospitality sector over 60% of what's tossed is still perfectly good, edible food. Having worked in hospitality and food tech overseas, Michal returned to Aotearoa in 2018 to bring her idea into a reality. The Foodprint app connects eateries with surplus and imperfect food to customers who can purchase it for a discount, keeping good edible food out of landfill.
Gavin Findlay, NZFN CEO,
joined the New Zealand Food Network from a varied career spanning the travel, aviation, business and logistics sectors. As a former Officer in the Royal Air Force (based in the UK), Gavin has spent time working with vulnerable communities and individuals across all corners of the globe – an experience which, still today, continues to fuel his passion for making a difference in and for New Zealand's food insecure communities.
Karen Titulaer, Head of Legal, Risk and Sustainability, Villa Maria
A qualified lawyer, Karen has worked internationally in strategy, corporate responsibility, partnership, sustainability and risk roles. Working for the Royal Bank of Scotland during the global financial crisis highlighted for Karen the link between long-term business viability and responsible decision aking. Karen's passion is helping businesses turn risks into opportunities and in the process building more resilient, sustainable and successful organisations.
At Villa Maria Karen is responsible for the Legal, Risk, Quality Compliance and Sustainability and is proud to continue the leadership in quality, innovation and sustainability that is core to Villa Maria's values.
Zoom information:We ask that you turn off your microphones and cameras for bandwidth reasons.Questions can be typed in on the Zoom chat.Presentations will be recorded and published on the CSCM website and LinkedIn page.
If you are not already a regular visitor to the Centre for Supply Chain Management and would like to check out our website and LinkedIn page, please click here: CSCM website and LinkedIn page.
If you would like to be added to our Invitation list, please email Alisha at: a.castelino@auckland.ac.nz
For more information please contact: Alisha Castelino a.castelino@auckland.ac.nz
Best regards,
The CSCM Team