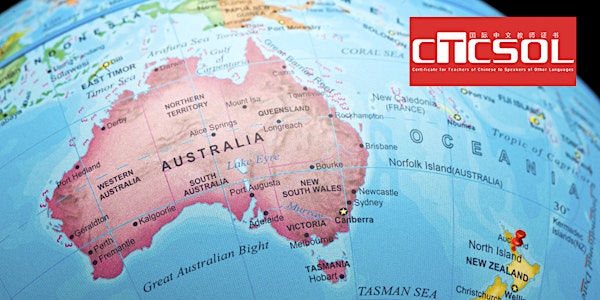 CTCSOL Interview Test (General Version ) at Confucius Institute in Auckland
Location
Confucius Institute, Pembridge House
31 Princes Street
Auckland, 1010
New Zealand
Sales Have Ended
Registrations are closed
The registration/payment details for the CTCSOL Written Test is temporarily closed. For inquiries, please contact exam@ci.ac.nz. Thanks!
"国际中文教师证书"(常规版)面试-新西兰奥克兰考点 CTCSOL is an international standardised test to assess Chinese language teachers internationally.
About this event
Please note:
This Eventbrite site is for the PAYMENT ONLY for the CTCSOL Interview Test, facilitated by the Confucius Institute in Auckland. This Interview test is only for the candidates who have already passed the CTCSOL written test in the past two years and will be living in New Zealand or Australia, or other Oceanian countries, on the upcoming exam dates.
An additional charge is included as the processing fee.
To complete your registration, if you haven't already, you must also visit the Chinese Test International website and sign up there also.
That is, there are TWO steps involved: Step 1 Registration; Step 2 Payment.
This CTCSOL Interview Test (General Version) will be completed online on the 2nd and 3rd July 2022. You should select an available time at the registration. More info will be given closer to the time.
The local version CTCSOL will be held on the 10th July and the PAYMENT link is seperate.
Please note: spaces are limited. Registration and payment will close early as soon as it's full.
Late payments and registrations will not be accepted. If you miss the deadline, you will not be able to sit this interview test.
For more information, please visit the Confucius Institute's CTCSOL section or contact us by email at exam@ci.ac.nz.