We are providing technical trainings for electricians and apprentices from 2-5pm on the second Thursday afternoon of every month.
About this event
All New Zealand electricians and apprentices welcome!
We are holding technical trainings in our office for electricians, apprentices, and future electricians currently studying to upskill and learn how to use and install CCTV and Dahua Technology products. As security is becoming more important to Kiwi homeowners and prices for houses are increasing, the demand for CCTV is growing.
From 2-5pm, our trainers will cover tutorials of our products and set-up, as well as hands-on training of our popular products.
Upskill with our training, receive your level 1 certificate on completion of the training, and network with other electricians, apprentices, and aspiring electricians in the greater Auckland area.
Our address is Level 3, Building 5, 666 Great South Road, Ellerslie, Auckland 1051.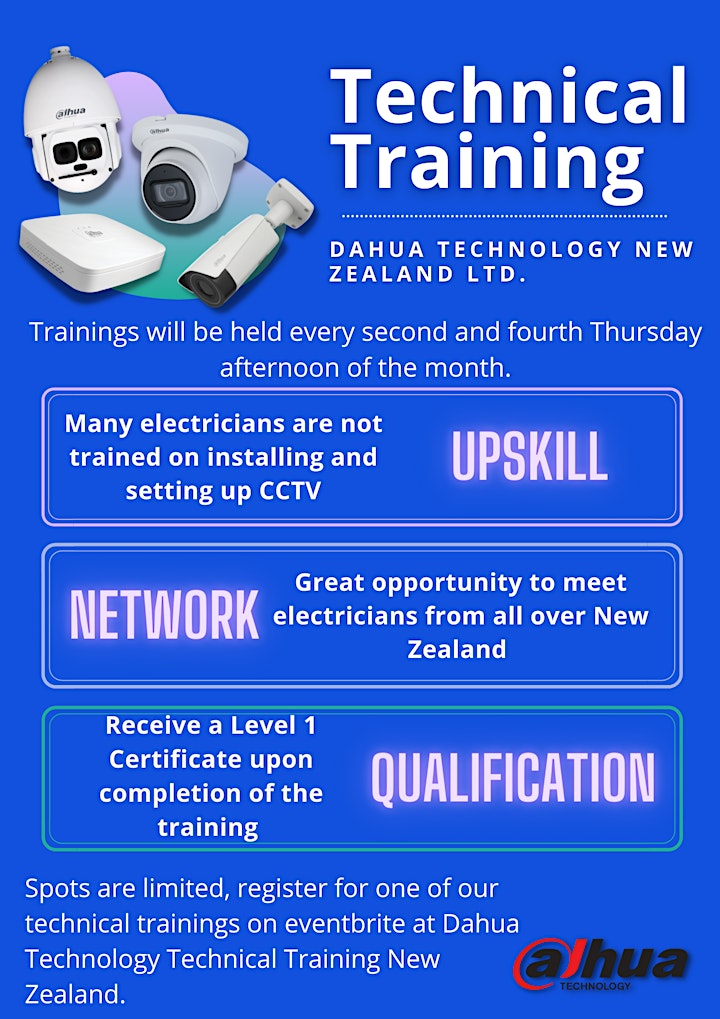 Organiser of Dahua Technology Technical Training New Zealand