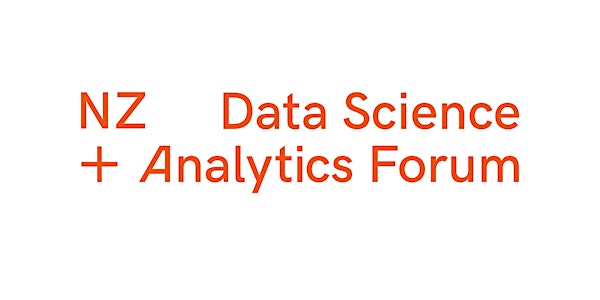 Data & Analytics for our future health - Wellington 25 July 2019
Location
MBIE
15 Stout St
Wellington, Wellington 6011
New Zealand
Description
The NZ Data Science + Analytics Forum and Precision Driven Health are excited to bring you an event that highlights the ways that data and analytics are transforming how we think about and manage our health.
Come along to hear from two panels of leading thinkers and doers.
Panel one: Data and analytics on the coalface of health
Note: We have had a late change to this lineup
Brendan Swan, Chief Scientist, Edison Clinic
Juliet Rumball-Smith, Public Health Physician
Hiria Te Rangi, Kaiwhakahaere at Whare Hauora
Panel two: Improving New Zealand's wellbeing through data science
Kevin Ross, CEO Precision Driven Health
Sheree Gibb, Senior Research Fellow, University of Otago Wellington
Kylie Reiri, CEO Nicholson Consulting Group
Panel Chair: Pieta Brown, Senior Data Science Consultant, Orion Health
Note: Talks begin at 3:15pm
Speaker profiles
Brendan Swan
Brendan is Chief Scientist at Edsion, a precision health clinic that provides its clients with personalized, proactive protocols aimed at minimizing preventable diseases and maximizing their healthspan. He did his PhD at the University of Auckland in neurogenetics, employing analytic techniques to exome sequencing data to discover genetic variants that were causative of neurodevelopmental disorders. He then worked as Chief Scientist for a personalised genetic SAAS company called SelfDecode. Here he developed analytic tools to help users better understand their genetic data through visualisation aids and the generation of personalised reports. At Edison he is focused on integrating cutting-edge genetic testing capabilities, developing analysis pipelines for processing genetic data, and utilizing the genetic results to personalise analysis of all the other health measurements Edison makes.
Juliet Rumball-Smith
Juliet is Clinical Chief Advisor for Primary Health Care at the Ministry of Health, and Clinical Director for Precision Driven Health. A Harkness Fellow, she trained as a public health physician and epidemiologist. Her medical and research career has been largely focussed on equity, reflecting her belief that all people should receive the same opportunities for health and well-being, irrespective of wealth, ethnicity, or gender.
Hīria Te Rangi - Whare Hauora
Hīria (Ngāti Porou, Tūwharetoa) is Kaiwhakahaere (CEO) and Trustee of Whare Hauora, a social enterprise empowering families to use Manawa: a smart home sensors kit and data platform that creates healthy homes and healthy families, through the use of data.
Kevin Ross
Kevin Ross is CEO of Precision Driven Health, an award-winning $38m research partnership applying data science to enable precision health, and Director of Research at Orion Health. Precision Driven Health establishes collaborations between clinicians, data scientists and technology companies to ensure that their work utilizes the latest advances in data analytics to generate health benefits and commercial opportunities. Kevin is founder and chair of the New Zealand Data Science & Analytics Forum.
Sheree Gibb
Sheree Gibb is a Senior Research Fellow in the Department of Public Health at the University of Otago Wellington. She is a co-director of the Big Data Research Group and member of the Virtual Health Information Network executive group. Her current area of expertise is in the use of IDI and other linked administrative data for health and social research.
Kylie Reiri
Kylie Reiri is CEO of Nicholson Consulting Group. Most recently she led technical work for the investment approach at the Social Investment Agency, including designing and leading the development of reusable, open-sourced tools for efficient analysis of linked data. Kylie is also an accomplished public speaker and is regularly invited to give key note presentations at conferences both in NZ and overseas. Her speaking topics include ethics for algorithms, creating efficient, reusable, and transparent analytics, and statistical communication. Kylie holds a Master of Science (Applied Statistics) and a Bachelor of Science (Applied Statistics and Marine Biology).
We look forward to seeing you at this exciting event,
The NZ Data Science + Analytics Forum commitee
Please note: The event is free but requires a booking. Due to the limited number of seats available, we recommend that you book early and request that you make this unique opportunity a priority. If after booking you are unable to attend, please cancel your booking so that others can attend.